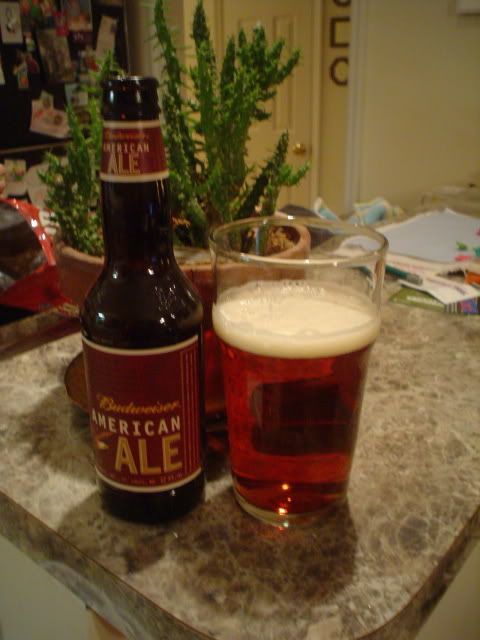 I'll make this one short and simple. This beer ain't half bad.
Cheap Budweiser in the red and white can has its place, but if you're looking to try something new,
and good
, from the
Budweiser
stable, shoot for their American Ale.
First off, this pours a lovely bronze orange color with a nice, khaki colored head. It laces the glass like I've only seen in more expensive brews. Smell is surprising; a delightfully modest caramel and roasted malt with a pinch of hops. Again, this is not cheap beer in a can. Taste is actually pretty good. It's nearly all malt and actually has a little bit of hop bitterness on the back end. This is indeed a well crafted ale, and I am rather impressed with it.