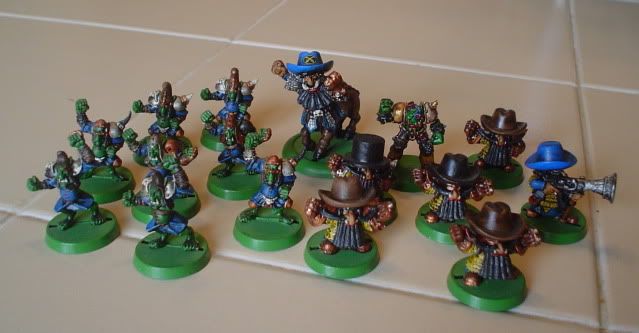 The Gropers of Gorgorth
The light of the Chaos Dwarves is fading every day in the halls of Games Workshop. They are no longer grandfathered in as a preexisting WHFB army, and there's only
one model
in the entire range that can still be said to sport the little evil guys, and even then their hats are gone! I love these guys even more because of this, they get to exist in their own little GW time warp bubble and stomp about the pitch on equal terms!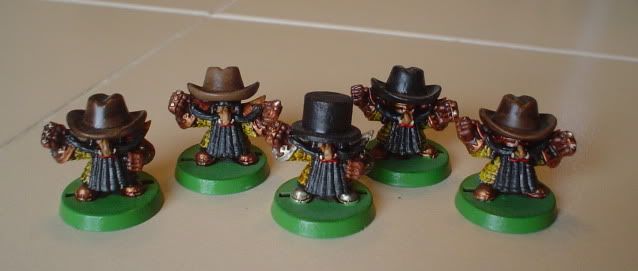 Chaos Dwarves are always known for their funny hats
Again, credit for these amusing conversions goes to Oz, who did a great job here. Remember their
old hats
? Those were pewter too, that took a lot of hacksawing just to remove! The new ones are hats from the Lego cowboy range, nice!
Ocho Hobgoblinos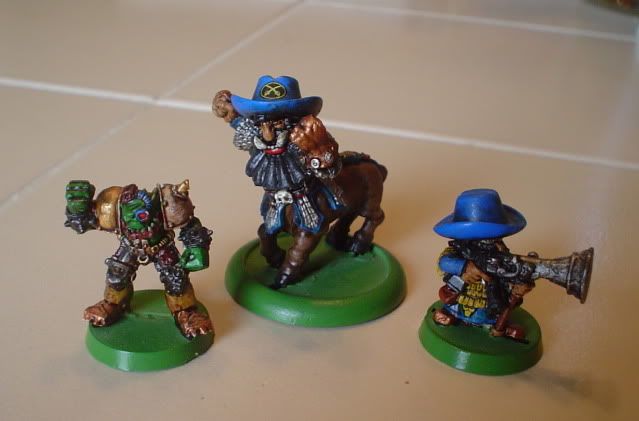 Star players: 1st edition Geargrinder, Bull Centaur, and a Blunderbusser
More of them dang numbers