Skygazers are preparing for another dazzling sky show, as the annual Perseid meteor shower reaches its peak. No special equipment is required to watch the shower, which occurs when Earth passes through a stream of dusty debris from the comet Swift-Tuttle. Astronomers are advised to lie on a blanket or a reclining chair to get the best view.

As the cometary "grit" from Swift-Tuttle strikes our atmosphere, it burns up, often creating streaks of light across the sky. The meteors appear to come from a point called a "radiant" in the constellation of Perseus - hence the name Perseid.

The late evening on 12 August through to the early hours of the 13 August is the best time to see the shower. The best time to watch is before dawn on Wednesday.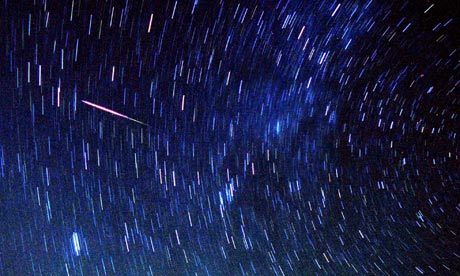 Astronomers say up to 100 meteors per hour are expected to streak across the sky during the shower's peak. But this year, light from the last quarter Moon will interfere significantly with the view. Astronomers say binoculars might help with viewing the spectacle, but will also restrict the view to a small part of the sky. The Perseids can appear in any part of the sky, but their tails all point back to the radiant in the constellation Perseus.