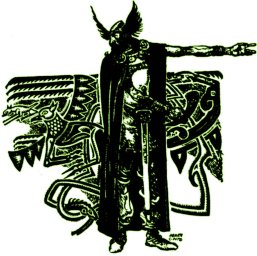 As of late there's been talk of getting into some skirmish level historical gaming centered around the Viking era. These games would focus a lot on the myths, legends, and larger-than-life characters that you find in Danish, Norse, and Swedish lore of the time period. Well, for me, this isn't a hard sell, and it didn't take much convincing for me to sign up! I must confess I'm not the most knowledgeable in the subject, but I've always had a keen interest nonetheless. Plus, what better way to learn about something than to jump right in and start gaming it, so jump in I did. Like all good gamers, one of the fellows in our group,
Bob Bryant
, had stashed away a large number of Viking figs and he let me at his extras. I was able to piece together a starting size force of twenty models.
The warband itself consists mainly of Old Glory figures, with a few stragglers from other companies thrown in, it's hard to tell them apart though. For the time period, my troupe here might be a little too well armored, but I can pass that off with higher nobility or what-not being able to afford the extra mail armor. Only about half the warband is wearing mail though, and it's spread out pretty evenly, I've got a handful of archers in there too.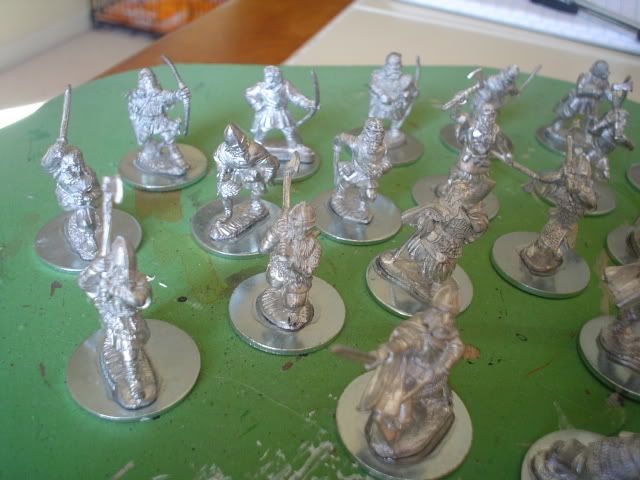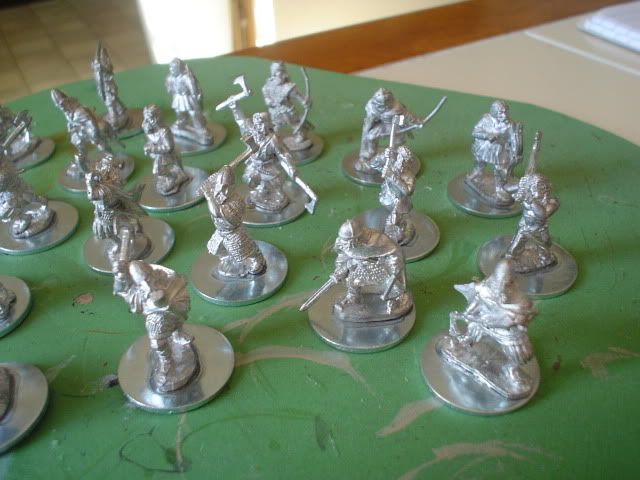 More pics of the troopers...

I don't know what ruleset we'll be using (suggestions anyone?), but I knew for sure I wanted to get right in the thick of it with my figs. To this end I went ahead and named each of my Vikings, that's right, I named them! I also dug up two figures from my bits boxes that fit surprisingly well; a large, armored warrior with beard and large axe, plus a Valkyrie wearing little more than a chainmail bikini.