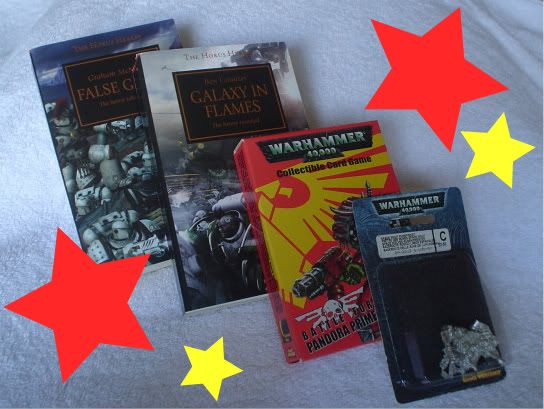 Recently the number of readers here at Mik's Minis reached a hundred and fifty! I'm kind of shocked, it's kind of humbling, and of course it's very cool. From gardening to gaming, I try to keep it interesting around here and no two days are the same.
So, and this isn't a new idea, I've borrowed it from many other blogs, but I'm giving out free stuff to the 150th reader to sign up. In this case it's
Tactile Son
. From the looks of their recent activity they've signed up for a lot of 40k blogs, so I thought some 40k loot would do the occasion well. For them they've got an unopened blister of a Space Wolves Rune Priest and a deck of cards from the 40k collectible card game. I don't know if it's still in print, but the cards are cool nonetheless.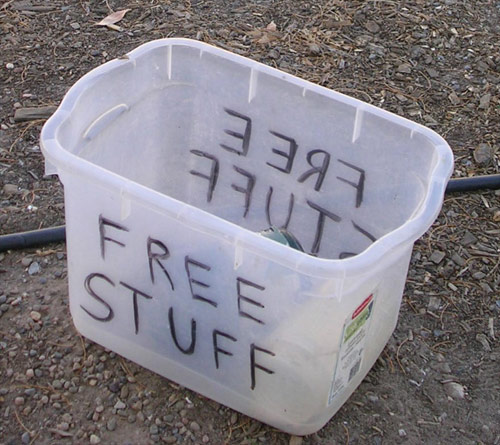 Free stuff is free stuff, and beggars can't be choosers, but I felt kind of bad for the 149th and 151st people to sign up, so they get stuff too. In the 151st spot is
VENNgeance
and to them goes the Horus Heresy book
False Gods
. The other Horus Heresy book,
Galaxy in Flames
for to the 149th reader,
Gonewild
, check out his
Against the Grain
40k blog.
Now to everyone else, I'm sorry I didn't think of this sooner! Seriously though, I write these entries because it's fun, and I enjoy doing it. It's also a good record of my gaming life, for posterity, but the energy of the blog comes from y'uns, the readers. Without you guys this wouldn't be nearly as fun and I wouldn't be doing it nearly as often. So thanks not just to Tactile Son, but to everyone who has ever clicked on 'follow' and especially to those who leave comments, suggestions, and tips. I can't state enough it's you guys who keep me going.
So if you're one of the three here, email me and I'll get your stuff in the post!