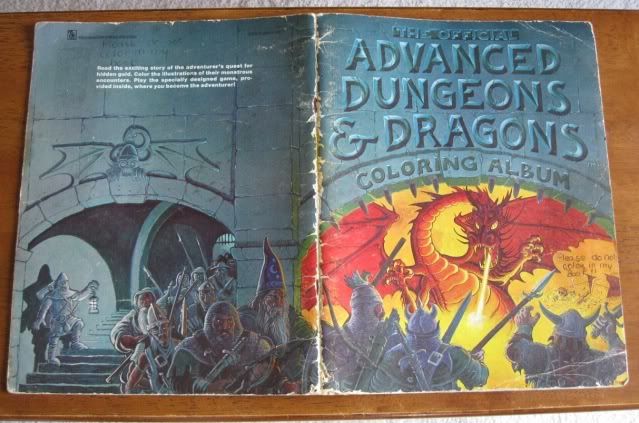 Everyone has their first DnD memory, usually one of which revolves around the
trusty "red box" edition
. Admittedly, that classic's one of my firsts as well, but I have a slightly different road to my
very
first DnD memory, and methinks it's certainly a less traveled one at that.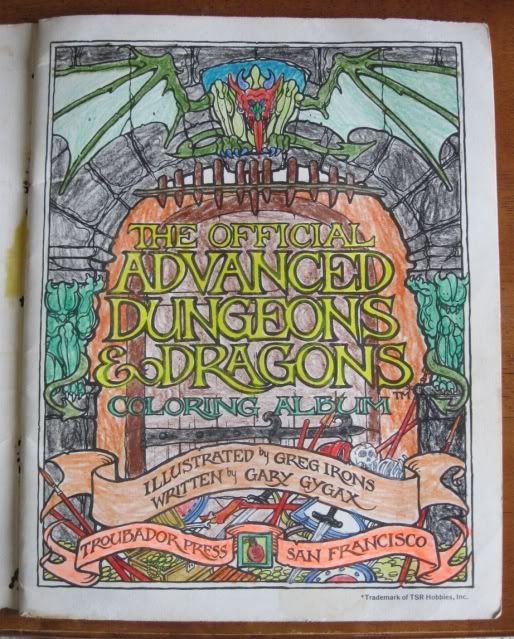 Thanks to my mother being a candidate for the
A&E series "Hoarders"
this gem of my youth was preserved. She called the other and said she had found some of my old books and asked if I wanted them. Of course I said, "Sure..." figuring I'd take a look and end up recycling most of it. Well in there were some of my old coloring books, but this isn't just any old coloring book, but
an official Dungeons and Dragons coloring "album"
written by the late
Gary Gygax
.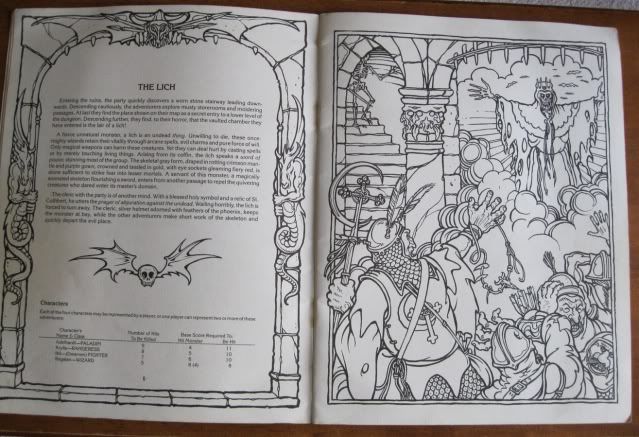 I'm going to have to sit down and give it a proper (and thorough) read-through, but from what I can tell it's basically a self-contained adventure module. The illustrations are absolutely gorgeous and immediately better than any roleplaying fare of the same time period. In fact, why didn't they shoot for
all
of their art to look like this back then?
The text is pure, classic RPG gold. I can tell you this though, it was lost on the seven year-old Mik, haha. I am going to sit back down with this now that I've got my hands on it again and read through it. The top half sets up the scene but if you look at the bottom half, it gives you...stats. That's right, it's not just a coloring "album", it's a game too!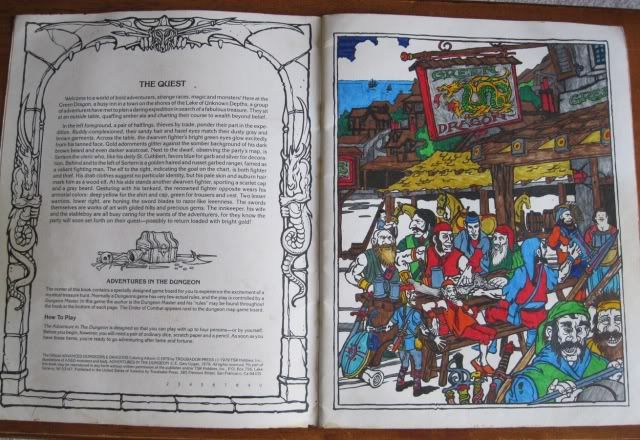 I remember not having a flesh colored marker back then, yes, thirty years "back then" and was going to go back and finish it with pencils. Well you know what? I've got a new summer project, and that's to finish this picture!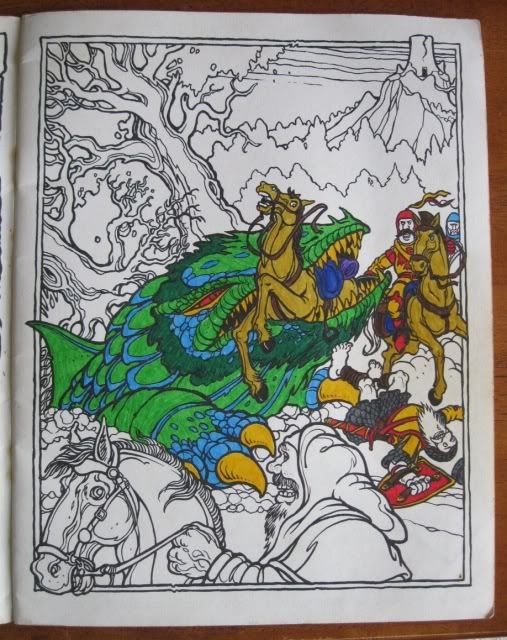 Here's some more unfinished coloring, and it's a
Bulette
!
In the middle of the book is the dungeon map itself, which if you've even been a pre-teen drawing dungeon maps, is big trip down memory lane. Like I said, there's so much awesomeness inside and I had completely forgotten all about it until just last week. I also, now that I've seen it again, remember taking it to school for show-and-tell. That's why my mom wrote "Please do not color in my book!" on the cover!