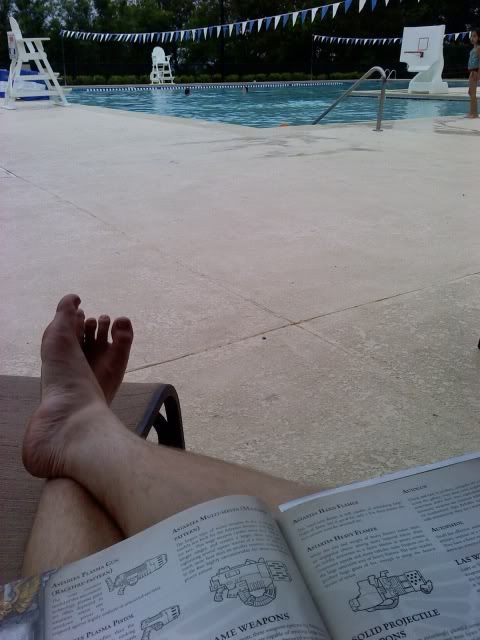 As you can see, I spent a
grueling
afternoon preparing for the second phase of my roleplaying group's Deathwatch campaign. Phase one of Deathwatch consisted of us carousing around as everyone's favorite power armored super-giants using the
FATE system of rules
. It was a great fit, and we played four sessions and wrapped up with a very episodic, season finale style cliffhanger.
Well the sun has set on those heroes, that storyline, the GM,
and
those rules.
We made characters a while back, which is why I had posted all of that background information on my
Sons of Minos chapter
. This evening we launch the first game of phase two. We'll be using the
core rules by Fantasy Flight
,
Andy
is stepping into the player's circle while
T-Bone
is going to take over GM duties.
I'm pretty excited about the launch of a new roleplaying campaign. We get in lots of other kinds of games; board, tabletop, minis, etc. but launching an RPG campaign is a big deal and only happens a couple of times per year, tops. Sure, we've busted out a handful of one-shot
Fiasco
games, which is a very fun game, but this is different.
Dirtside in seven hours!