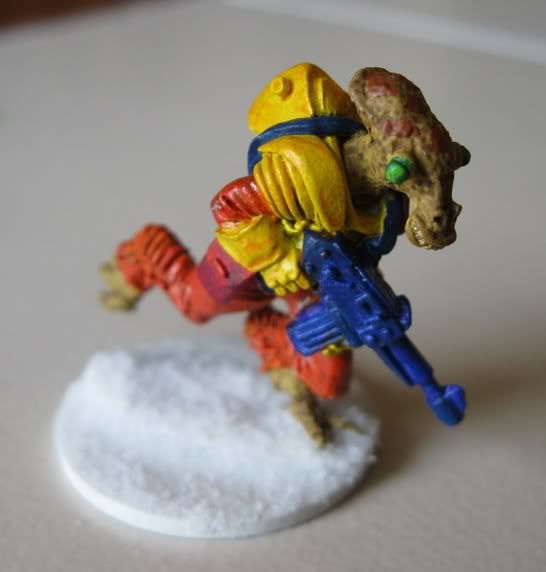 This is one of those figures that has been sitting around for a while,
Regiment Games' alien Drantakh
, an excellent Bob Olley sculpt. They ran an "adopt a Drantakh" promotion a few years back, basically you got a single, free alien...no strings attached.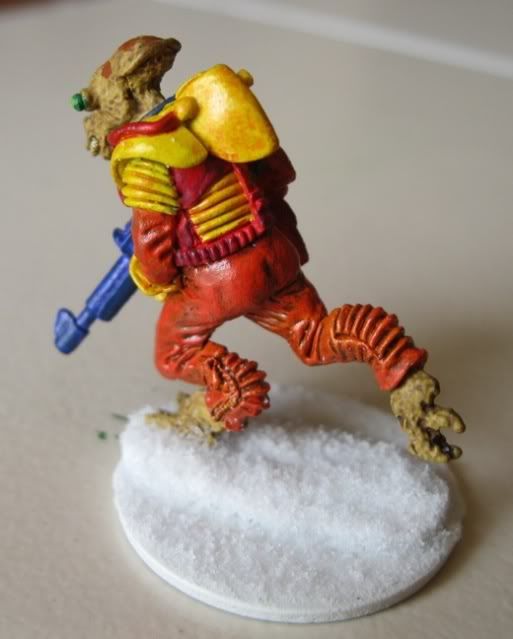 This was a nice figure to paint, and although my queue hasn't been that strenuous, I painted this one as a sort of break from the other stuff. For this reason I went with bright colors and tried to just have fun. He's the only one I have, and there wasn't any particular game I've got in mind, so he just kind of is. I went with a snow base to really make his bright colors stand out, and I've always been a fan of primary colored guns, so his is blue. Enjoy!