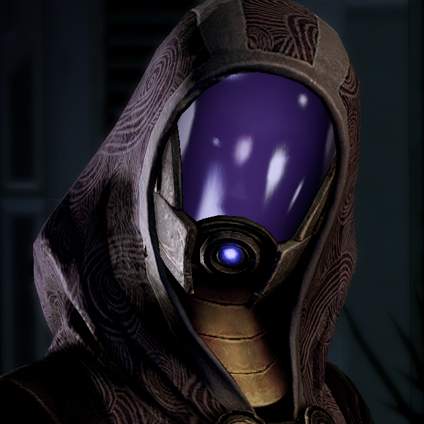 In the game Mass Effect you can pick and choose your away team, customizing their stats along the way. For me, there was never a mission I didn't take the Quarian super-tech,
Tali'Zorah
along with me. There's a lot of neat things about this character, starting with her awesome accent of course. Secondly, she's from a nomadic fleet of ships that serves as her mobile homeworld. It's a sealed, sterile environment which has forced her to always be donned in a high-tech sort of hazmat suit.
Even though you never see her face, she never takes her suit off, there's a bit of a romantic hook thrown in there too. So she's an alien with a hot accent, a strong female character, and good with pistols, shotguns, and all manner of machines. Yup, she's a Thor's Day Heroine all right.