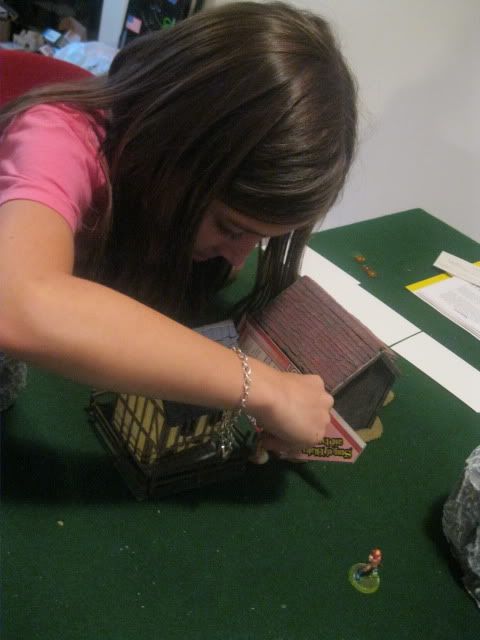 I know, this photo is shamelessly lifted from a
SBH game I played
with my daughter last year, but I think it fits the subject of this post quite well. After reading
BaronVonJ's recent post
about their "defining top ten" games, and another similar one over at
Lead Addict
(of which I can't find right now to link to) I decided to jump in as well with my own variation.
If you know me, or just follow here or whatever, you know I play a
lot
of games,
all kinds
from roleplaying to tabletop minis to boardgames, and then all different genres in each of those categories as well. But what started me on this path? What were my first forays in gaming, who brought me to the first big dance? Well following this post will be my first ten gaming milestones, going all the way back to age seven. Now that I'm pushing forty I can safely say they had an impact on me.
My buddy Oz, who has been along for the ride for a lot of the games to be mentioned, had said just the other day about how I haven't been posting a lot. It's true, but this should remedy that somewhat. Also in the vein of
Counterfett
and his excellent series of lists that he does, I'm going to space out my gaming moments as well. Sure, it's a cheap ploy for mileage on my part, but it spares y'all from having to read all ten at once as well. So look for the number ten spot tomorrow, and as usual I'd love to engage you in whatever recollections you have about these same games. Until then, enjoy!