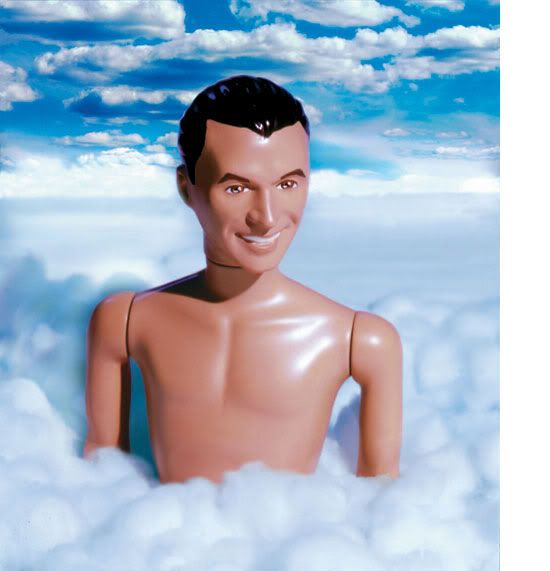 I know something you don't, well, now you do. Thor's Day Heroes is kind of coming to a close! Remember, I've been writing these in the past, in fact LEGO Thursdays are still posting as I type this! Anyway, I've already got something new lined up to take the Thursday slot a few weeks from now, you know me, wheels within wheels.
But what about the smiling 'Ken' doll up top? Well if you know who it is, you don't need to ask, if you don't know it's none other than artist and musician
David Byrne
. I don't discount his early work as lead singer of the Talking Heads by any means but he has come a very long way since those days. His solo work is amazingly diverse and having seen him a few times in concert I gotta say he puts on one heck of a show. His music is one of those background tracks that I can watch through my own timeline over the last twenty years or so. Kind of neat when you think about it. Anyway, here's your bathroom key David, enjoy your stay with the Thor's Day Heroes!