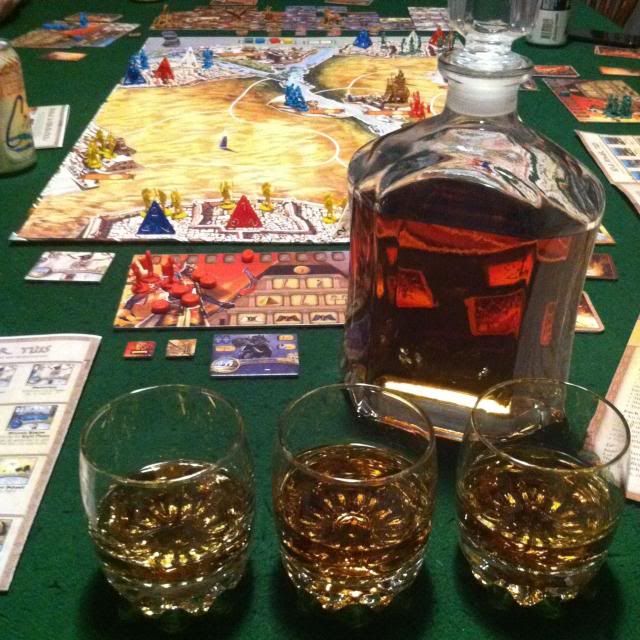 In the background is the excellent boardgame Kemet, remember my
incredibly brief review
of it not too long ago?
But, this post is the new game room addition of my bourbon decanter! Bonus for my lead crystal bourbon glasses!
Gaming is an awesome hobby, but aside from the different worlds it takes us to, the strategies (or lack thereof in my case), and lifestyle in general, for me gaming is number one about hanging out with your friends.
Me? I like to hang out with my friends with maybe a drink in my hand and to this end, I'm not using plastic cups. As a side note, I still like the games too, so if you're going to drink, drink and game responsibly. Ha! Now I know I'm getting old!
I know the blog's been a tad cob-webby, thanks for sticking around readers.
-mik