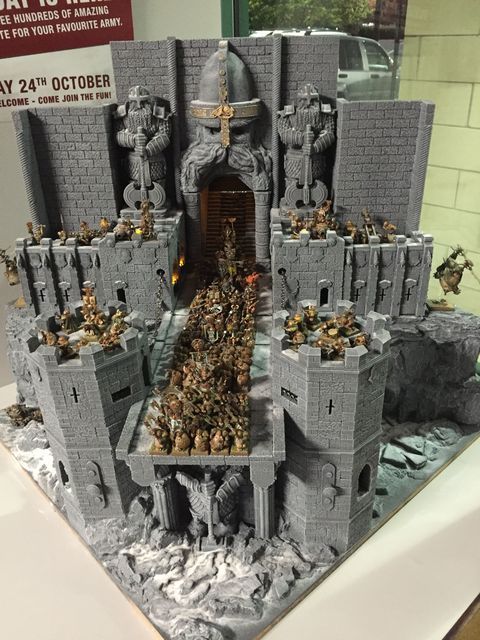 Every year Games Workshop holds their
Armies on Parade
event across the globe. It's a great chance to show up with your army and get a little display in. Most of the time I gawk at all the entries that aren't my own, and this one is no exception...the Dwarf Fortress!
The big difference now is that I am a GW store, and this sucker I got to see in person. The cool thing about it is that for one, it adheres to the two-foot square rule, and secondly, it was really only about half done. Since these were taken, more work has commenced on it, and this year it promises to really be something special.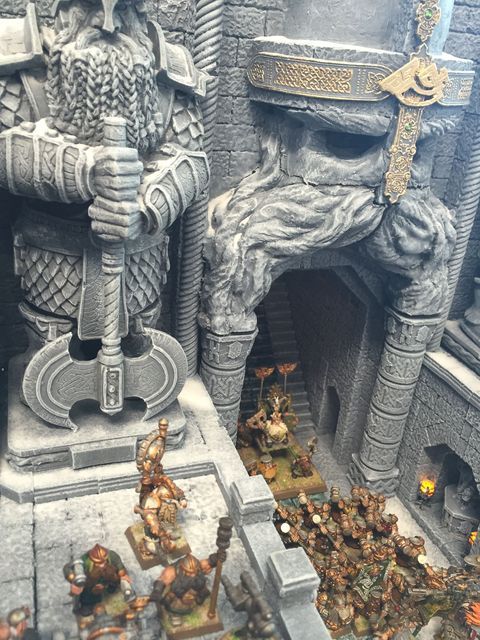 So the Dwarves (dwarfs!) march out the main doors, but what you don't see is that a tower above the entryway holds all of your dice. Once you pull the lever all the dice tumble down through the tower and roll out the 'mouth' onto the walkway. Instant dice tower, and if I may venture, one of the nicest dice towers this world has ever seen. As always stalwart students, enjoy!