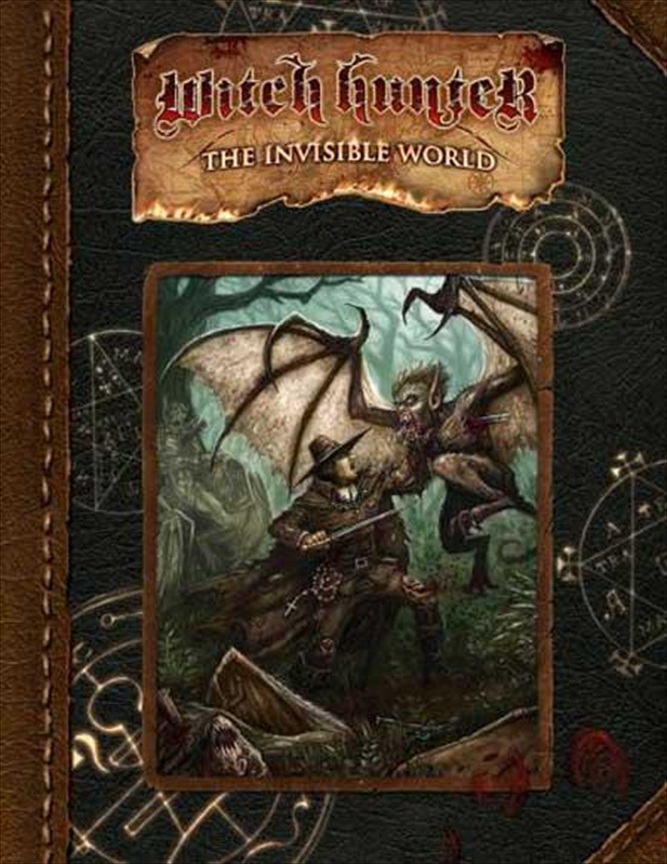 All right, I've been waiting a long time for this one! My buddy, Rucht, has been one of the authors on this new rpg from day one. Rather than paraphrase, I'll just quote the book:
Set sail for a New World of Horror in Witch Hunter, the exciting roleplaying game of colonial horror and swashbuckling adventure! In the late seventeenth century, as settlers and explorers from Europe draw back the unknown darkness of a new land, horrors best left undiscovered are revealed! Now, it falls upon a rare few to put down the darkness and preserve the common man from horrors beyond their ken!
Sounds pretty freakin' exciting to me! Anyway, the company is called
Paradigm Concepts
, definitely a small outfit but with a lot of cool ideas. Looking at the book cover I immediately think of good ole Solomon Kane, especially the comics of the early 80's. As part of my Anthropology major, I actually focused on the colonial era whenever possible, well, that and Cavemen, haha. Also I took two really great Colonial English Literature classes too, so needless to say, I am chomping at the bit to get a crack at Witch Hunter. I managed to snag a copy on ebay too at a fair discount, so hopefully I'll have it in my hands soon.
Hopefully
, Rucht will get his family back here sooner than later so he can start running it too!
Just for nostalgia's sake, since I'm thinking about it, here's the man himself, Solomon Kane!