It wasn't even
last
Saturday night, haha. Our buddy Todd was in town, and we were looking for some social geekin' out with little prep work involved. This of course meant Munchkin and Carcassonne were in order, so away we go.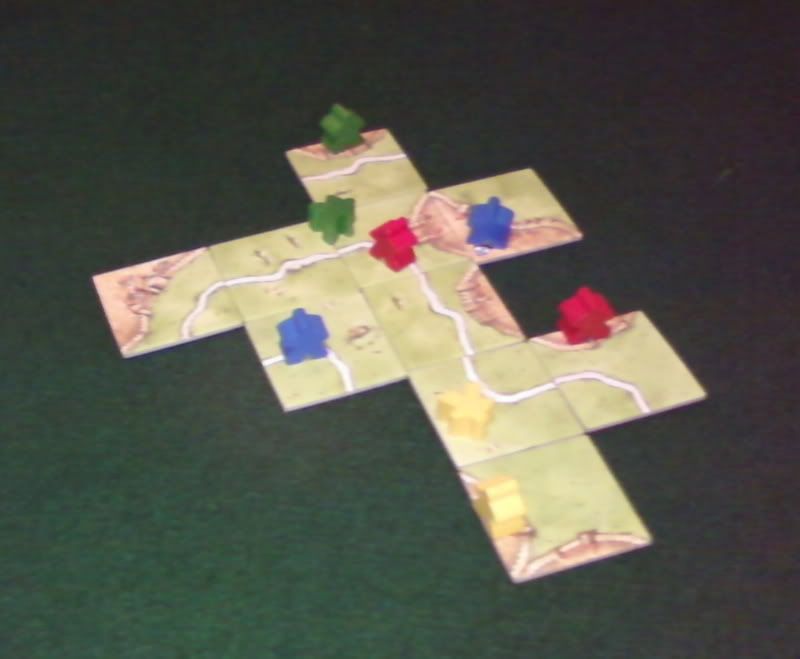 Meeple-mania; it all starts out simply...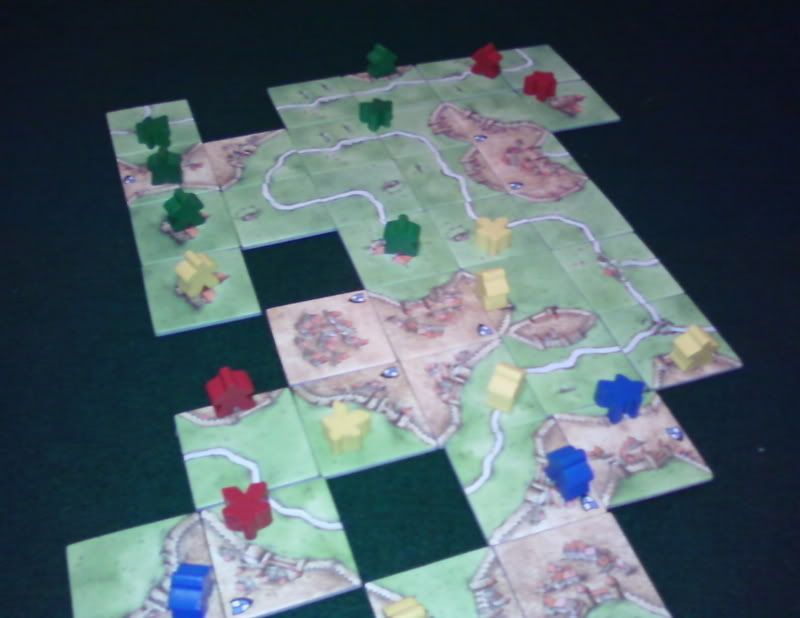 I never win at Settlers of Catan, but my results are a tad better at Carcassonne, however it wasn't to be as Todd pulled ahead at the last minute for a rookie win.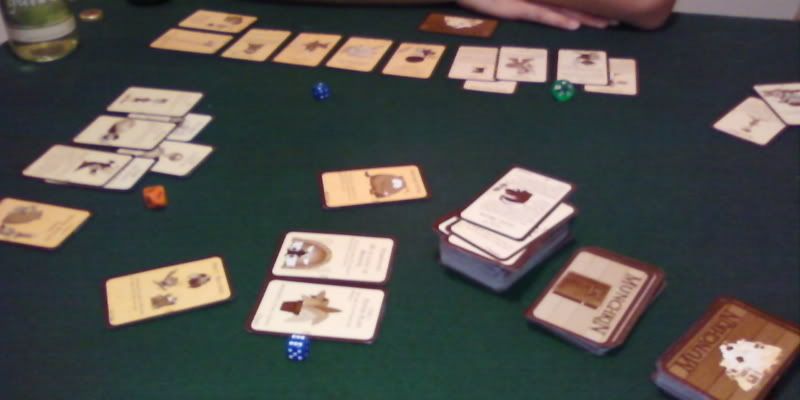 For the record, it's very hard to get an 'action shot' of either game.
Kick in the door, kill the critters, take the treasure, and stab your buddies. Simple enough...
It could have been an epic comeback, but as you can see I don't have that much of a chance. A Cleric cursed with Necrophobia, oh, the irony, haha...