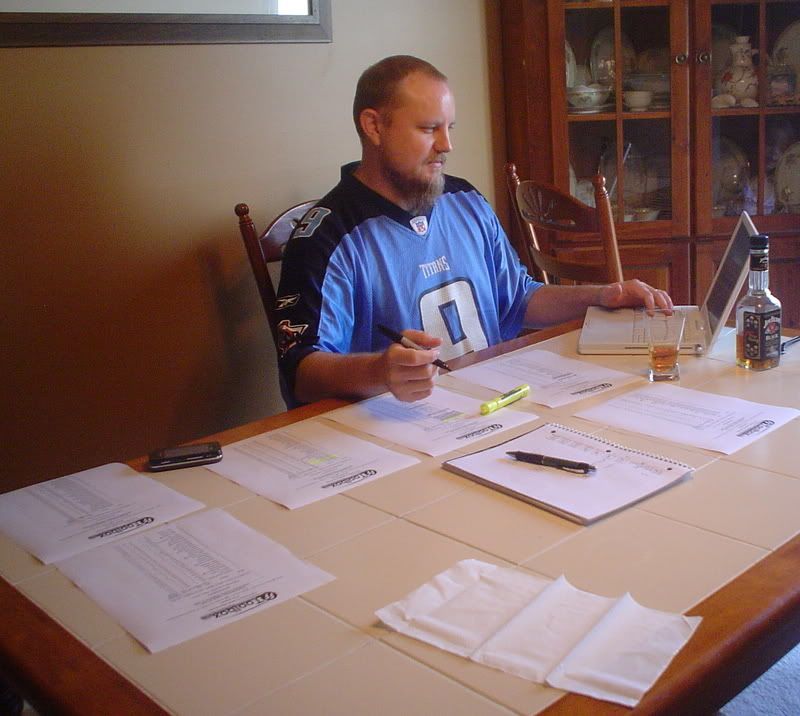 I'm a football fan, and well, it's now football time. I like college ball all right, but for me, it's more of an excuse for social gathering than keeping up with all the conferences and teams. Pro ball on the other is what I do follow. There's a group of ten of us who participate in a fantasy football league every year, looking back now, we've had the same group since 2003.
It's fun, especially now that all of the stats are kept up with through the computer, and makes for some great rivalries and competition throughout the season. Frankly, I'm not the most proficient of a coach. I've made the playoffs a few times, but I've never received any kind of payout. We recently held our live draft online, the pic above is me gearing up for it.
It was a thirteen round draft, and we were allowed to have up to two "keepers" from the previous season. These keepers would take your first and second round picks respectively. I kept a couple of players from last year, namely because they're good players, but also because I just like the idea of doing it in the first place. When the dust cleared after the draft, my picks, and my new team roster looked like this, here's the Dunwich Horrors:
round 1: LaDainian Tomlinson - running back, keeper


round 2: Braylon Edwards - wide receiver, keeper
round 3: Reggie Wayne - wide receiver
round 4: Donovan McNabb -

quarterback


round 5: Michael Turner -

backup running back


round 6: Selvin Young -

backup running back


round 7: Santonio Holmes -

wide receiver


round 8: New England Patriots -

defensive team


round 9: Heath Miller -

tight end


round 10: Mason Crosby -

kicker


round 11: Matt Hasselbeck -

backup quarterback


round 12: Benjamin Watson -

backup tight end


round 13: Buffalo Bills -

backup defensive team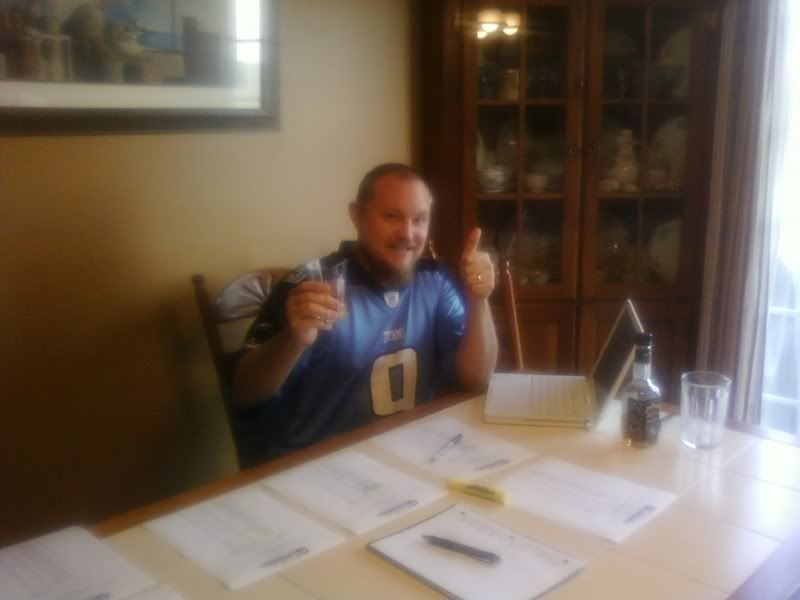 That's a wrap for now, here's to a good season!