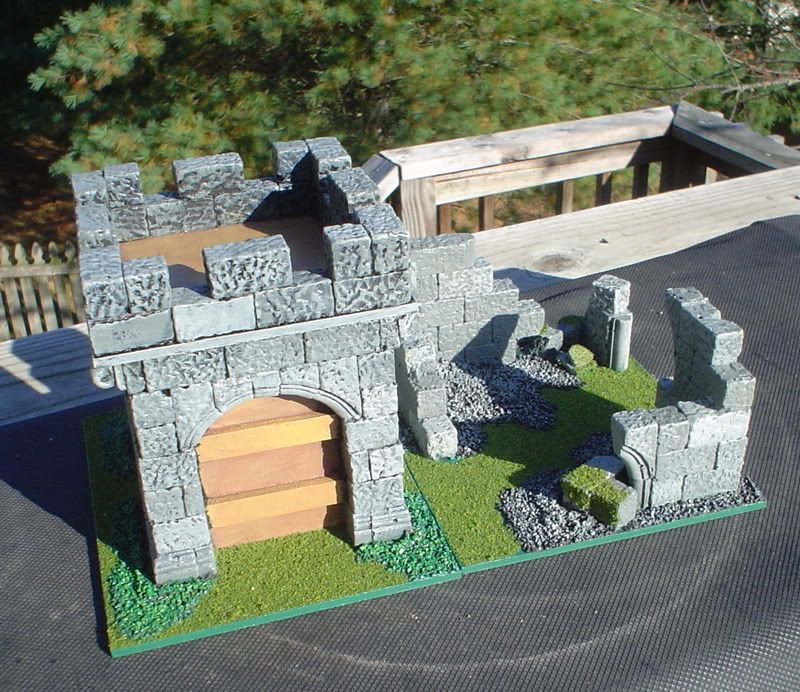 Hot on the heels of marginal success of yesterday's
Shrine
, I launched into giving my other neglected Hirst Arts dust-collectors a shot at being
reborn
. I think it was again met with success, and there are now at least three pieces of terrain from my own collection that won't outright
suck
.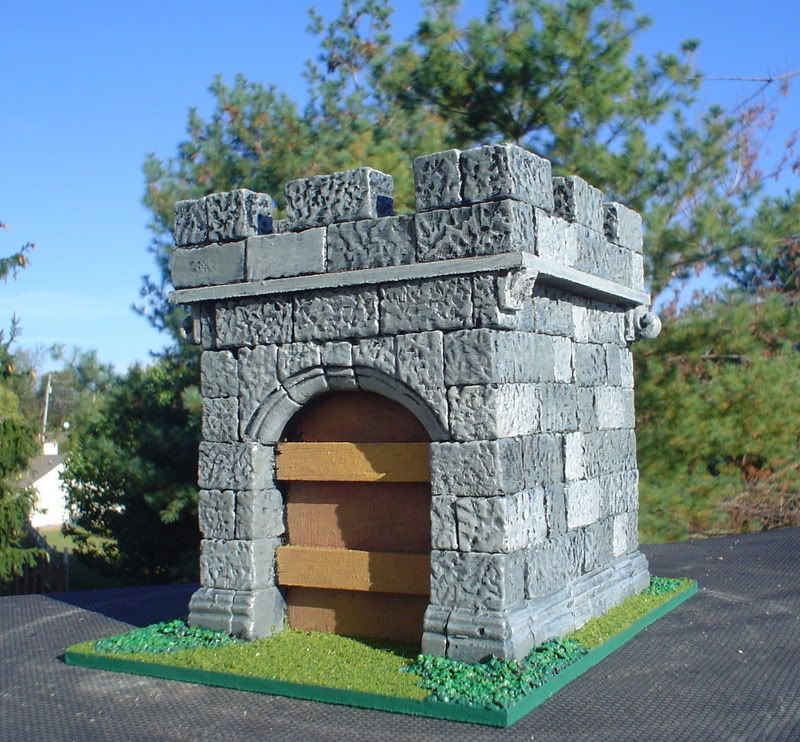 Like the Shrine, the blockhouse was originally built as a set piece for Warmachine's
Escalation
campaign. It never saw fruition in that capacity, but it will see the light of day again.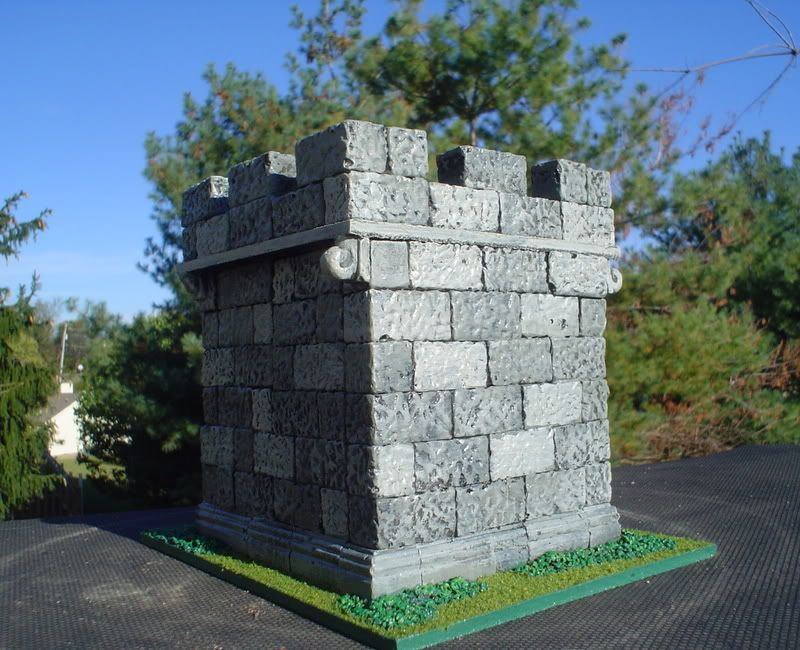 My painting methods were the exact same as the shrine; a basecoat of gray with highlights achieved through drybrushing of dove gray (both are
craft
paints). The wood was painted with a similar two-color combo using browns, and the grass was the same as last time as well. I wanted the two pieces to look like a matched set.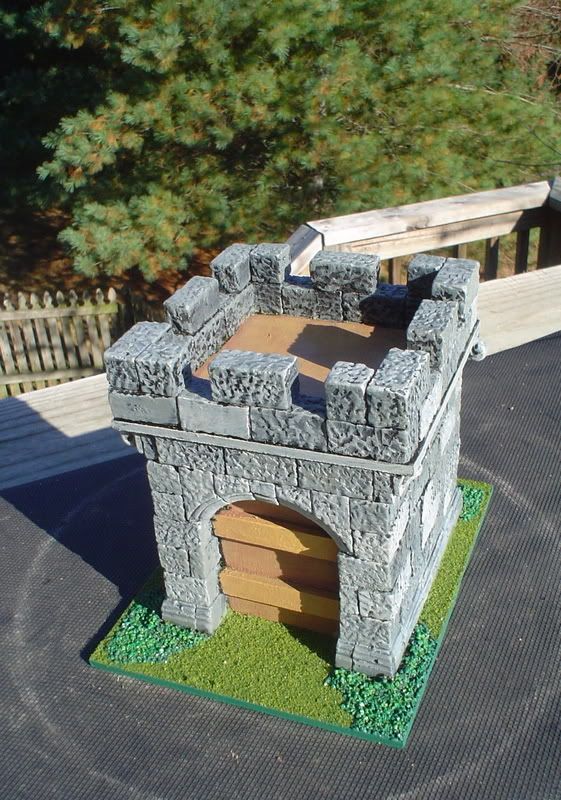 It's done, and I am very happy with it, but there are a few fairly major changes I would've done to it had I thought about it. It's looks just fine without them, which is why I won't mention what they should be! It's spacious up top, allowing room for about six, maybe seven, models on 25mm
bases
.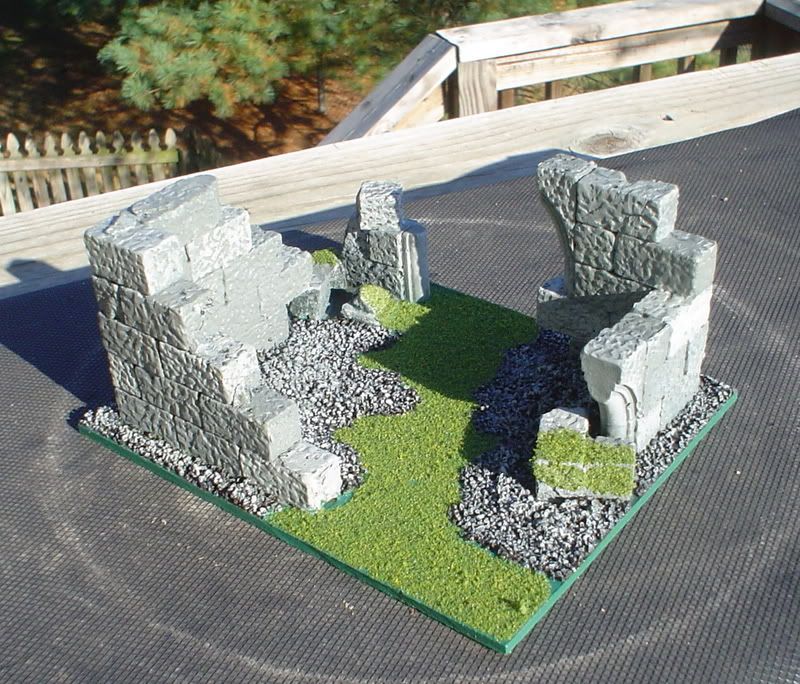 Bonus! When the two pieces (shrine and blockhouse) were built there was a handful of leftover bricks. This piece was thrown together with those leftovers. I used the same coarse ballast I used above for scrub grass, but this time painted it in the same shades of gray as the blocks; going for a
rubble
look. I should have put some larger, broken chunks in there too, but they're just ruins, it's all good. Green blend flock covered the rest of the ground.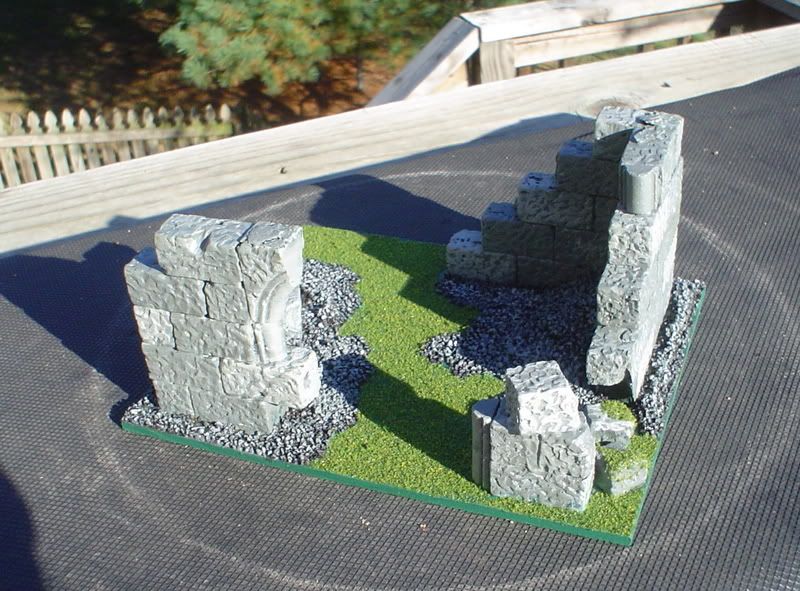 The back side looks pretty much like the front. I did put some flock on a few of the blocks on the ground for that
mossy
look that's so hot right now.