Here's a follow-up to my previous Lego Police post. This time I'm looking at some of the lesser glorified, but equally important, servants to the community. Although it's just three sets we're looking at here, they're all great, and apparently have a lot of
orange
pieces.
#7991 Recycle Truck
I love this little truck. It's got some great 'fake' hydraulic pistons on the side, and a neat rear hatch. The rear hatch opens up, and the entire cargo bed tilts, as you can see. It has a happy, smiling (and
bearded
)
minifig
head and includes a couple of tools too.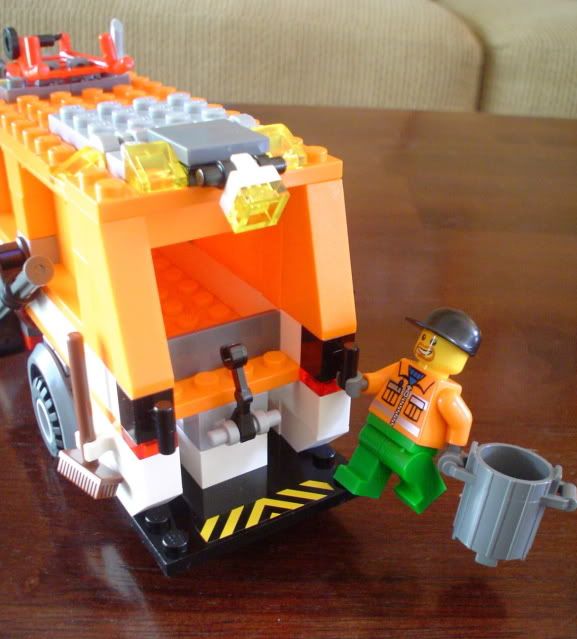 "You're trash..."
#7737 Coast Guard 4WD
and
#7736 Coast Guard Quad Bike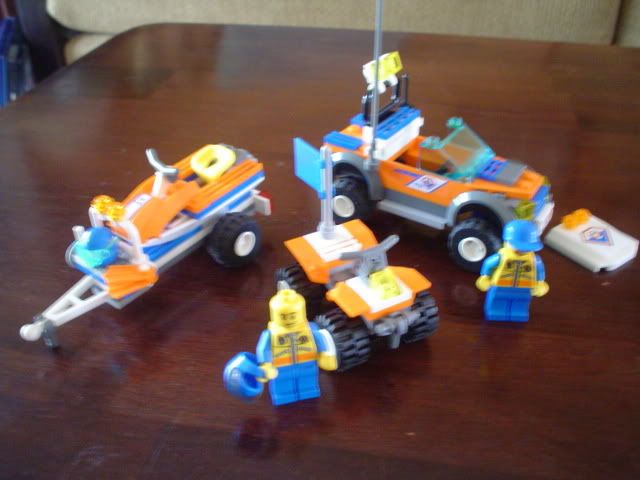 Although these are two separate sets, I'm including them as one because they compliment each other so well. They're both part of the Coast Guard Rescue
theme
, and feature a couple of cool minifigs with nice torsos. The 4WD in particular comes with a neat SUV and a trailer towing a jet ski. It also comes with a lot of minifig accessories; scuba helmet, swim fins, air tank, life jacket, ball hat...the list goes on. The quadrunner comes with just a helmet and fig, but the quadrunner itself is a solid little build too.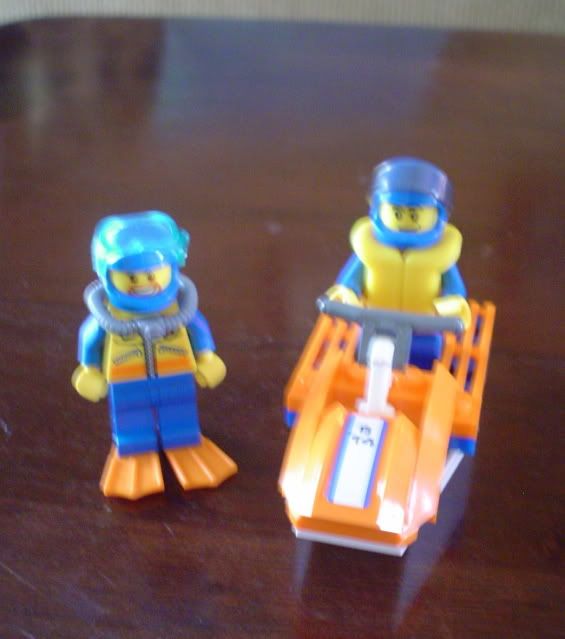 Water rescue in full effect