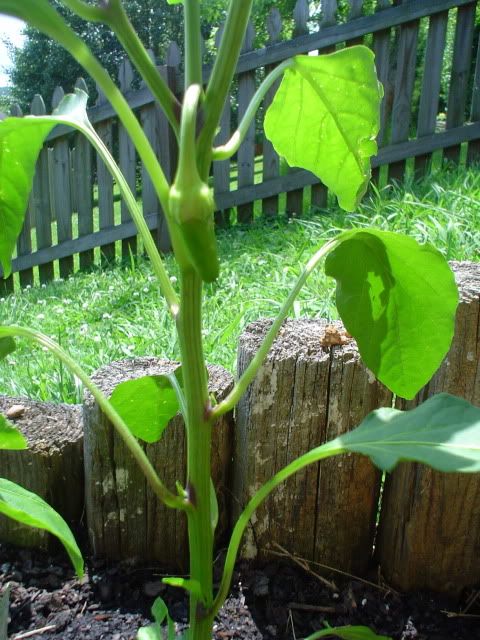 Proof a gamer can garden!
Here's a follow up on my
Gardenin' post
a couple of weeks back, and things have been, well, growing
and
doing great. The above pic is of my
Hot Banana Pepper plant
, and that little baby pepper you see is the beginnings of, literally, the fruits of my labor, haha. It's just a bud now, but I have a feeling I shall be feasting (feasting, really?) on some spicy goodness in a week to ten days. Everything else is also doing pretty well.
The
jalapenos
are coming along
'Maters 'n such
Chalk up a few casualties to
my dog
, as I feared. She has been caught in the main bed a couple of times, and I had to build the walls higher on the sides and front. Unfortunately, she's killed both a tomato plant and a green pepper plant. I replaced them with another tomato plant and a red pepper plant, now to add electric shock retention fences!
I know it's a weird thing to post about, being a "gaming journal" and all, but I got a lot of positive response after the last one.
Skeller
made a great point about the parallels between gardening and gaming, and you get a little sunshine to boot. And I even got another painter,
Shelexie
, to try some of her own! If all that comes out of this experiment is a single banana pepper and another gamer somewhere started their own garden...then I'll call this a success, hopefully it won't stop there though!