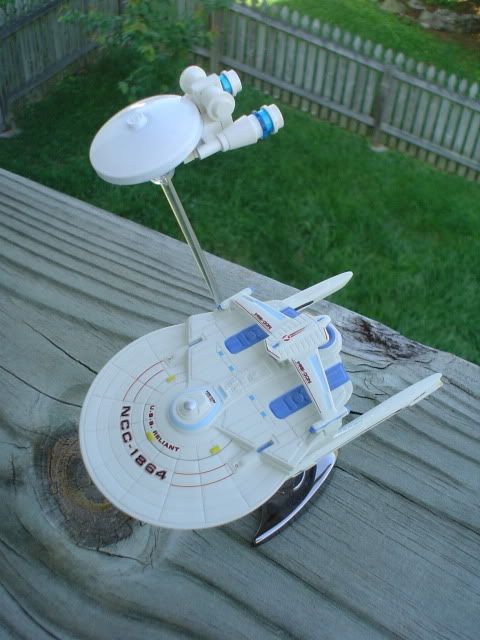 Miranda class
USS Reliant
in Lego microscale
The top 'wing' thing was the hardest to pull off, but I think I did 'okay'. I couldn't leave it bare, since it's such a distinctive part of the ship, but also working at such a small scale made it tricky to pull off. Same with the
nacelles
.
Having just watched (and loved!) the
new Trek movie
, I plugged in the perennial favorite
Wrath of Khan
this weekend. First off, you need to watch it prior to going to see the new movie if you can, if not, at least watch it soon after! Secondly, Khan is
such
a good movie, not just as a Trek piece, but as a clever remake of
Moby Dick
to boot. I love the little yet effective Reliant Khan hijacks, so thought I'd Lego it up.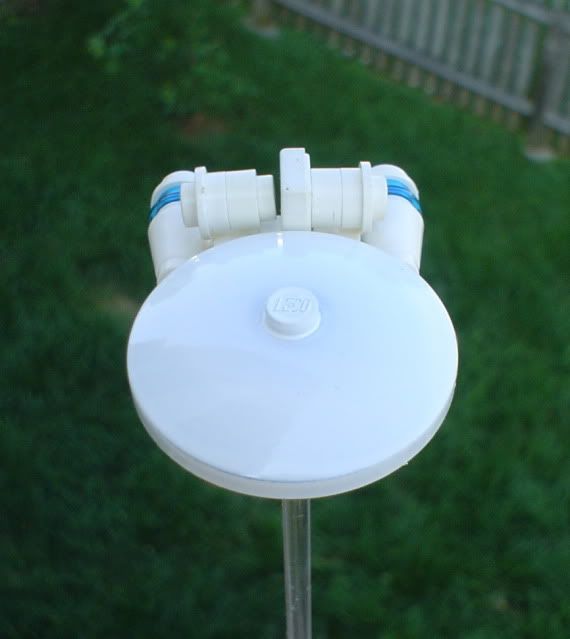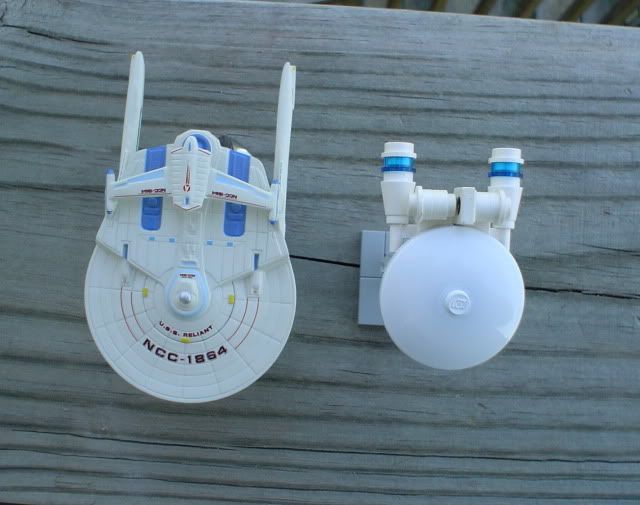 I feel I captured the spirit of the Reliant as best as I could. My goal was to keep it small and simple, and at just eighteen pieces, it's both. Like I said, the top section is a bit funky to pull off, but you kind of need it to capture the overall look.