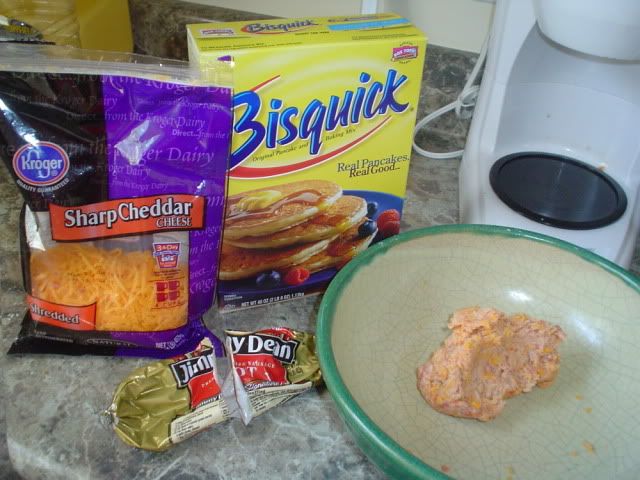 Simple, simple, simple...
I've been doing quite a bit of cooking lately. Not the usual "cook dinner" kinda thing we all do, but delving into techniques, ingredients, and trying new stuff. I'll save you most of these, wanting to keep the
recipes I post
on here
somewhat
gaming related.
Now these 'Spicy Balls' aren't anything innovated, we've all had them before, mostly at Holiday parties, and mostly cooked by friends and relatives. They're not exactly "spicy"
per se
, but it sounded better than naming them "Mik's Spicy Balls". Oh my.
These are,
bar none
, the
perfect
finger food to put at the gaming table! There's zero mess, they're incredibly addictive, and provide more sustenance than chips. There's also about six thousand recipes online for these, so I have painstakingly sifted through them all, tinkered with the amounts, and came up with your best bet. I have done this for you. My readers. Trust me, there are
many
recipes for this tasty snack that will lead you astray.
Mik's Minis Spicy Balls of Doom


Ingredients
:
x2 jalapeños, seeded and finely chopped
x1 pound breakfast sausage
x2 cups sharp cheddar cheese, shredded
x1.5 cups Bisquick
Method
:
1. Mix it all up. Over and over and over until you go from "Dude, this is never going to mix up!", to the moment you go, "Aha, finally, it got mixed up!". If you let the sausage get warmed up to room temperature beforehand, this will be a lot easier.
2. Preheat your over to 375° degrees and make sure the rack is in the center.
3. Take a pinch of your mixture and roll into bite-size balls, maybe half the size of a ping-pong ball, depending on your preference. A good size to shoot for is one that would take one to two regular bites, or a mouthful of a single bite. Balls can be frozen prior to cooking.
4. Layer a cookie sheet with aluminum foil and place the balls on it. You can layer them fairly close to one another to save room. Cook for 20 minutes, or until golden brown.
5. Remove from oven, place on paper towels, serve hot by themselves, or with a variety of dipping sauces such as a honey-mustard, or a spicy dijon.
6. Never, ever,
EVER
use
chorizo
in place of breakfast sausage!
The above recipe yields about two of these containers, which is plenty for up to about five adults, especially if there's other snacks present. It's an easy recipe to crank out, requires very little prep work, ingredients on hand, or time. Double it if you want a lot more on hand, and don't be surprised if there's still nothing left by the end of the night. These travel very well and are easy to pack, so do your
DM
a favor next time and bring some!