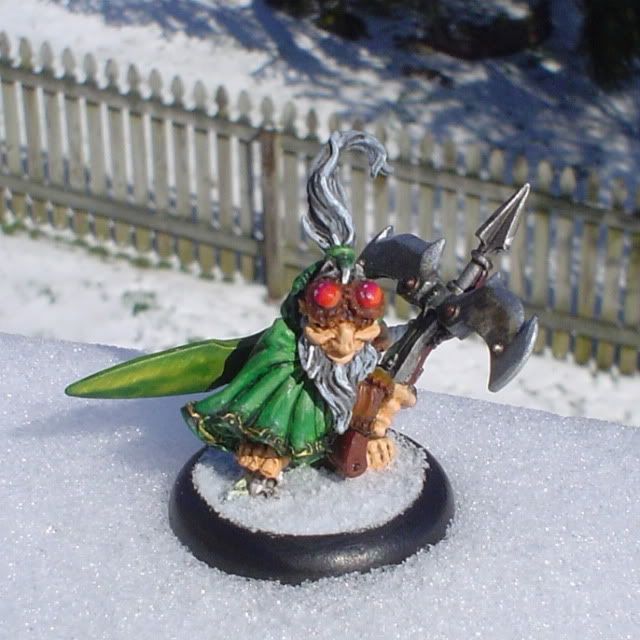 Huzzah, an actual
mini
for Mik's Minis in 2010! I
had said
I had a fig on my work desk that just needed basing, and well here he is. I had picked up some of
Gale Force 9's snow flock
a couple of weeks ago to use for my Viking project, so I thought I'd try it out. I know you can use detergent or whatever, but it was kind of an impulse buy.
Since we actually have had some snow, a rare thing around here, I thought I'd combine the two. Indoors, when I applied the GF9 to the fig's base I wasn't too thrilled, it looked like he was standing in salt, but looking at these pics, it's identical to real snow.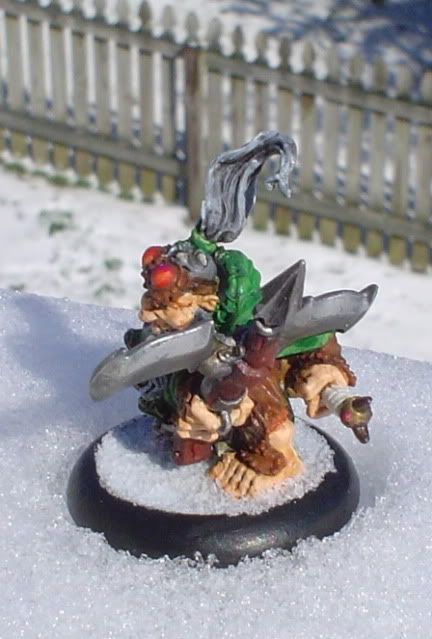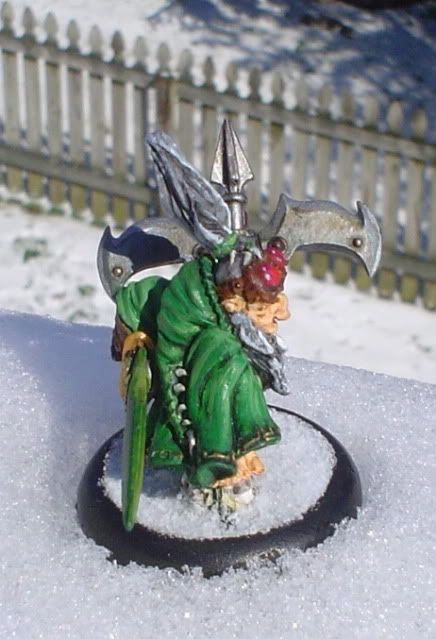 The fig itself is from the defunct
Rackham
metal line and was one of the Tir-Na-Bor Dwarves. This fig, like the others, is nothing short of amazing. The detail and style put into these is great and I hope my meager paint job can convey this and do the fig justice. Simply put, it was a fun figure to paint, and kind of hard to screw up when you're done because it already looks so good!
It was tricky to paint much so green but in different shades...
The title says 'Dwarf Ranger' and thanks to the massive slab of a sword, made from a precious green stone, I went with the name '
Jade
'. There's a backstory about Dwarves named Jade carrying around large, '
final fantasy
' style swords in my book that goes way back, but I'll spare you the details. Anyway, I whipped this character up as part of a
Savage Worlds
game we played, set in the world of
Warhammer Fantasy
.
It's really two great tastes that go great
together
. The richly detailed world of Warhammer Fantasy gives players and GMs a lot of room to kick around in, then add a great system like Savage Worlds and you've got a pretty sweet setup. We only played the one game, but I'm hoping for more, especially since I painted up a fig for it! Also, since it's the Warhammer world, there's a hint of a plot twist that the sword might actually contain a vein or two of
Warpstone
...