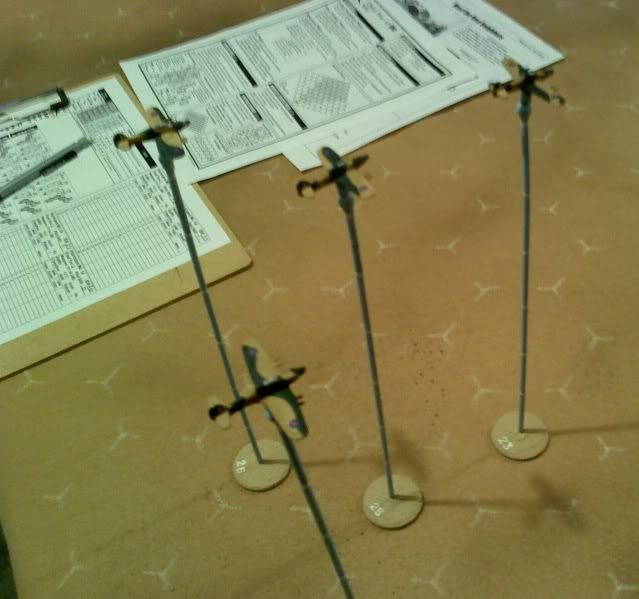 Another teaser post until
Repple Depple
gets the Batrep in!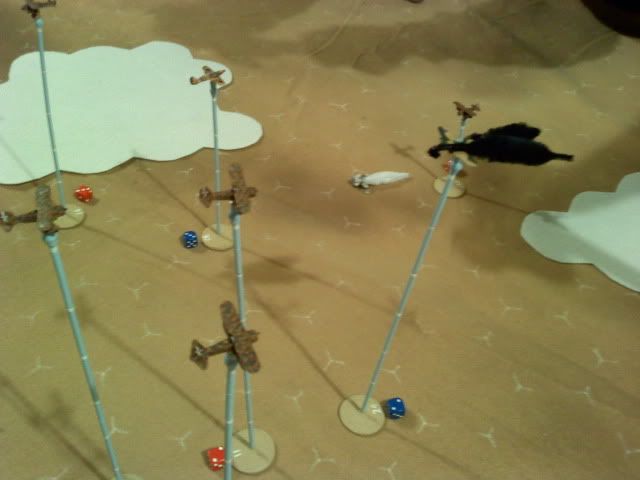 Last night's game of Check Your 6! was a dogfighter's dream
(or nightmare).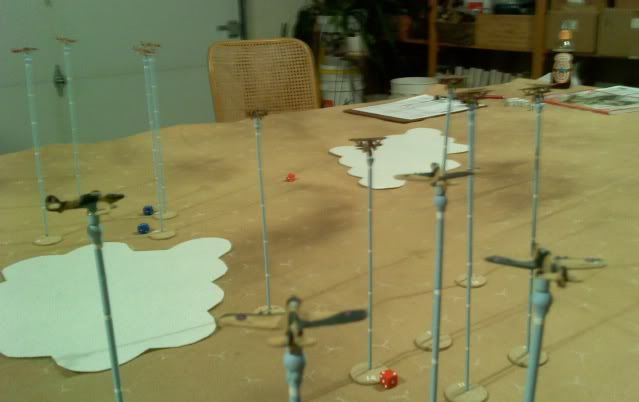 It was the Brits versus the Italians, and it was a blast
!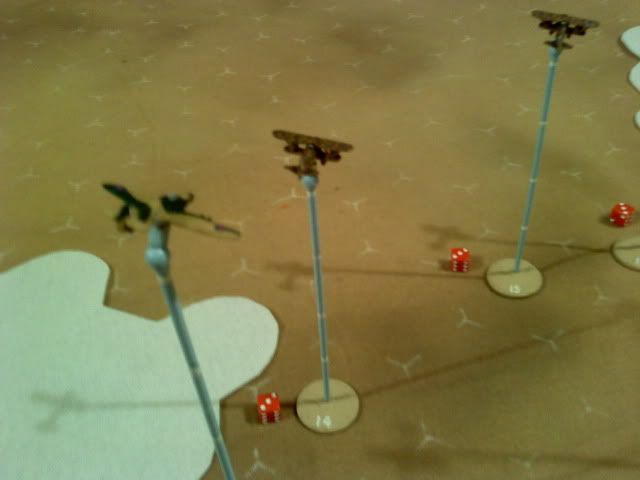 Tailing action, lining up for the kill shot
...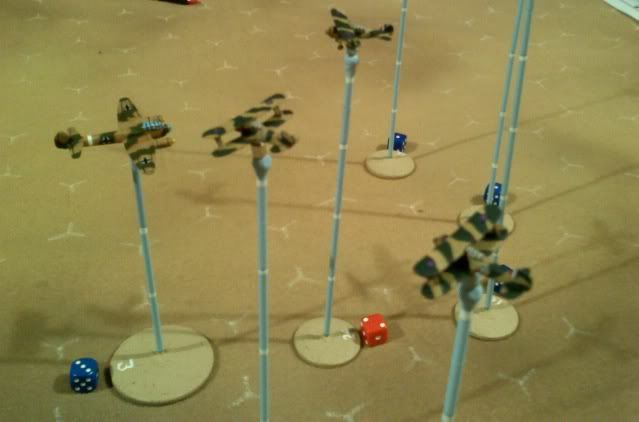 "Get the bomber!" Brian has set up ingenious, adjustable-altitude flying stands.