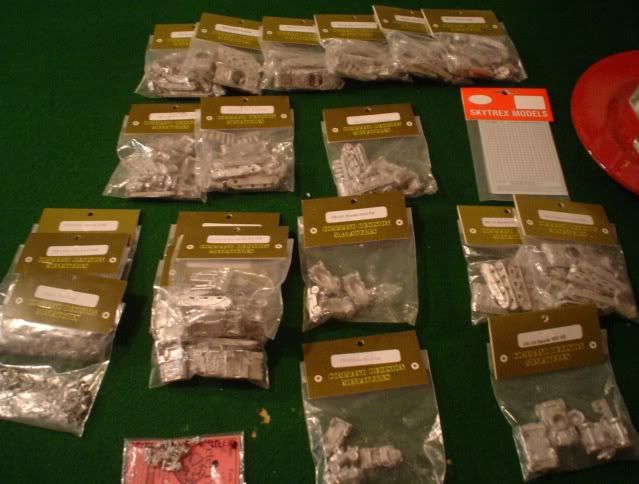 Well here it is in all its unpainted, disassembled glory. My Flames of War army, and as I type this I wonder how, why, what? Hetero-lifemate Andy really fanned the flames (no pun intended) of enthusiasm when it came to getting me hooked. My biggest drawback was always claiming not to know anything about the historic setting of WWII, well, everyone's been there at one point. I just had to pick a point and start from there. I went with the 1977 classic,
A Bridge Too Far
. That single, awesome movie really put my army here on the map.
Sherman Fireflies
This post might be one of the more boring ones I've ever put together...in terms of pictures anyway. As you can tell, everything's still in the bags, sealed up. For gamers though, there's something about opening a ten pound of minis, and seeing it en masse.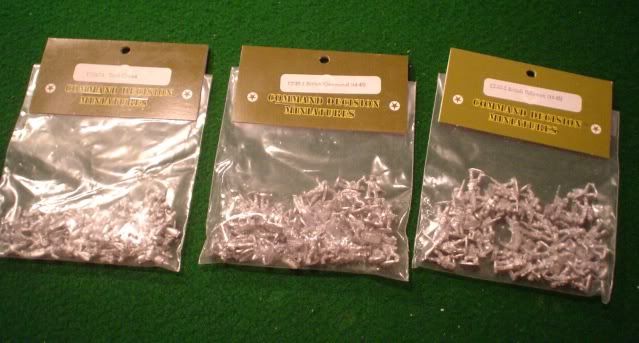 Troops, troops, and more troops
So my unexpected love came out of nowhere in the form of armour. Misspelled on purpose! So for my foray here into 15mm historicals, I'm going to build the
3rd Battalion
of the
Irish Guards Armoured
, led by none other than
JOE Vandeleur
, late war period Europe.
Sexton 25pdr Self-propelled Guns...x8 of them!
x4 m10c Achilles Tank Destroyers
Lots of armoured cars;
Daimlers
,
Dingos
, and
Humbers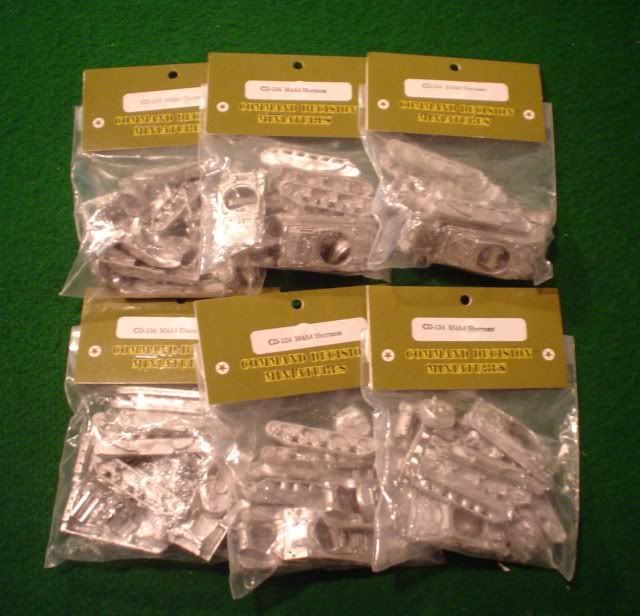 Scads of Sherman V's, x18 of them in all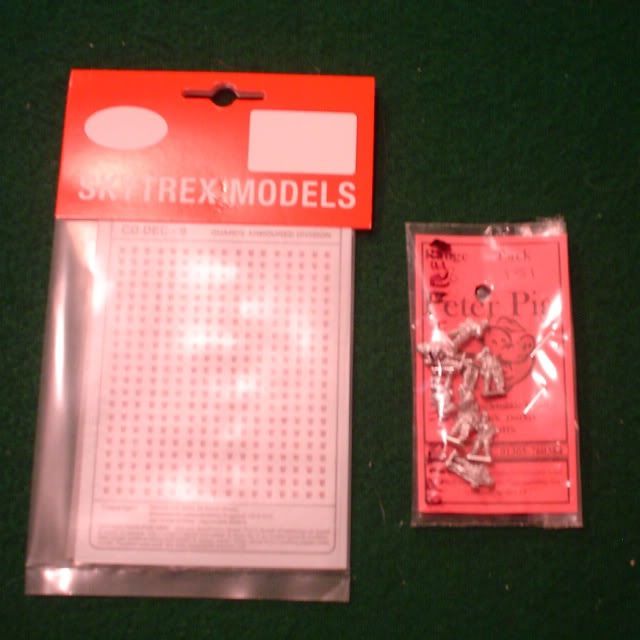 A pack of
Stuart Honeys
and bonus goods!
Thanks to Skytrex Models, I was able to get a pack of decals specific to the Irish Guards 3rd Battalion. This is obviously going to be handy. Also, on the far right is a bonus pack of figs from
Peter Pig
that Bob gave me last game night. It's British officers and soldiers, literally standing around enjoying mugs of beverages. Tea time anyone? Perfect for markers when all those freshly painted tanks you've got end up being bogged down! Thanks Bob!
Click the graph to enlarge. I'm not the most computer literate, so I couldn't figure out how to convert an Excel file to a .jpg image for the life of me. I just ended up taking a screen capture pic and cropping it down. As you can (hopefully) the overall list is pushing almost 3,000 points! Thirty eight of the models have treads, and of those, a solid twenty seven of them are straight up tanks to boot. So I think I got the armour I was looking for!