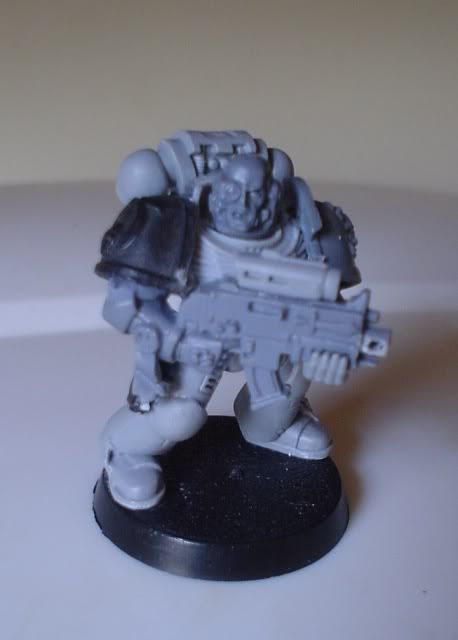 Here's a quick post on the scope I used for my last
Deathwatch
mini. Somehow I had missed scoping this guy out in the first place, and although I did have a single spare scope, I went another route.
All I did here was clip the muzzle off the end of a Kroot rifle barrel, trim it up a bit, and glue it on. I had to trim the top of the bolter ever so slightly to get the scope's length to fit snugly on top.
I'm really digging the look of it. He's a squad sergeant, so it also helps make him stand out just a bit. It's kind of chunky, and definitely looks sci-fi in nature.