Eli
had joked with me, even my non-gamer
wife
was incredulous, but yes, this is the last of
Project Viking
! Now I know what you're saying, "Seriously? You're a gamer, how can you be done DONE?" Well, you've all seen my
immediate queue
, that's not going anywhere. Plus that queue doesn't include the recently built
Deathwatch
, or the incredibly massive, jaw-dropping huge
Flames of War
army that is en route as we speak! So yeah, I think it's safe to say I'm done painting Vikings, at least for a good, long while. Forty should suffice.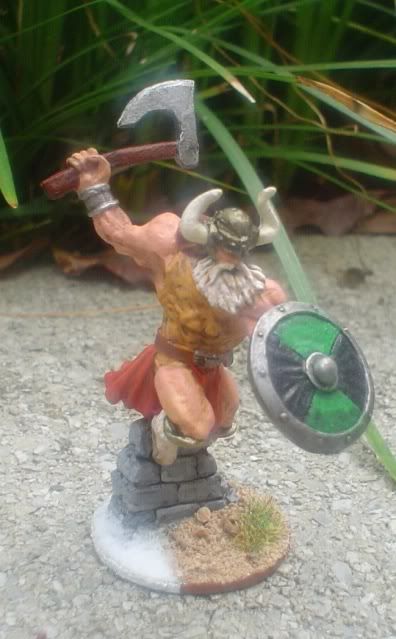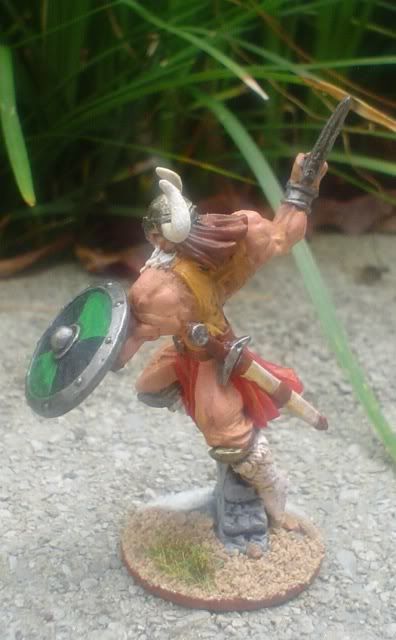 Byrnjolf, the all-father
This one is my mythically huge, non-historical helmet-wearing über Viking.
We use Pig Wars
, but with just that 'touch of epic' I've mentioned, so his size and brawn won't be exactly out of place on the tabletop. I love the figure, just not happy with my color selection.
Baldur the Brave
You may know this guy as
Felix
, but I'm going to call him
Baldur the Brave
, Wearer of the Golden
Codpiece
. I was doing the usual, rooting around a bits box and found this guy, partially primed, and wanting to get on the tabletop. The addition of a plastic shield and he is good to go. It's a fun model, and with the clean-shaven (but scarred) face, and the cool sword with the dragon pommel (heirloom weapon anyone?) he really stands apart from the rest.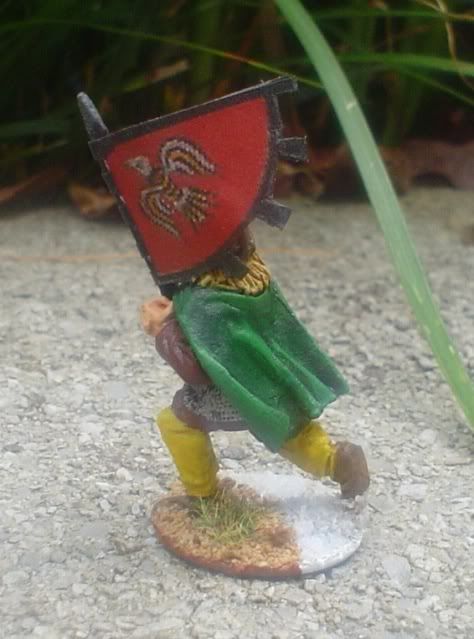 Hæfnir the Swift
My unobtrusive standard bearer was a late-minute addition. In Pig Wars a standard bearer is pretty much compulsory, but I didn't have one handy. This guy is a basic spearman, which I glued on a low-res printout of a banner. He should be able to get the job done.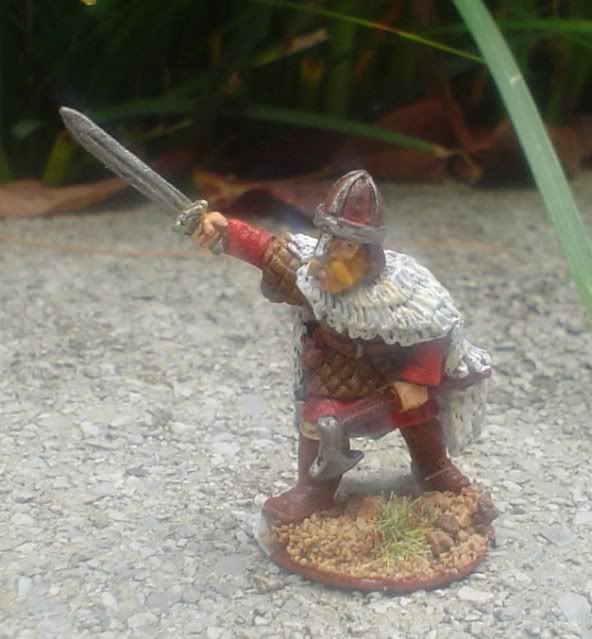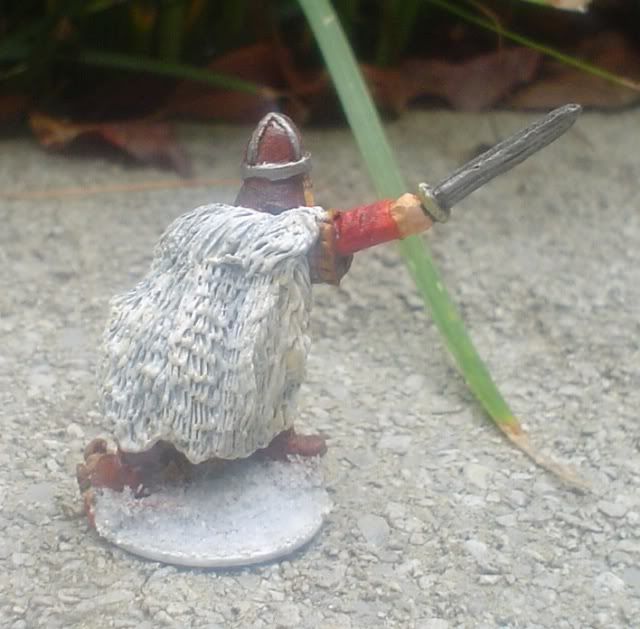 Torsten, the White Wolf
You know how I track the yearly totals up in the top right? Well you'll see I've only bought one figure in 2010 (so far), and you're looking at him. I just liked him, I think it was the large fur cloak he had, or maybe the padded armor. Anyway, I bought him off
Bob
for less than a buck, which was money well spent! He'll be the leader of my peasants and farmers.