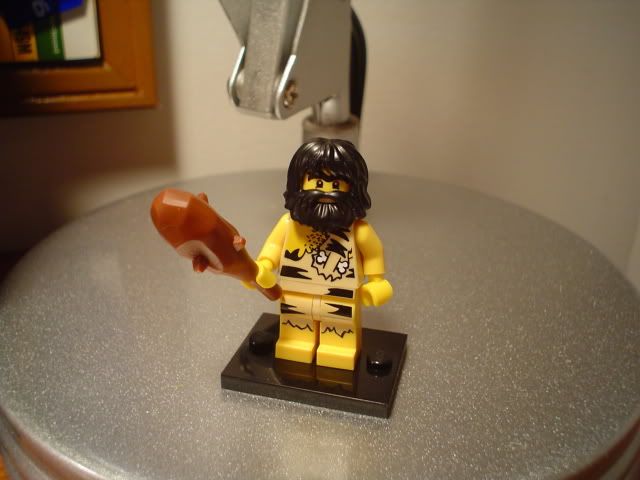 The new
Lego
mini-figs are out and trickling their way into the stores. These aren't the ones that come with the sets mind you, Lego is dipping into the
collectible market now
. For a buck ninety-nine you get a 'mystery bag' that has one of sixteen random Lego figs in it. Now the cool thing; these figs are
completely
unique, you can't get them in
any
current or past set, and they come with
unique
pieces as well. Even a random fig is worth that. There's all kinds of cool ones too; a Luchador, Caveman, Robot, Gunslinger, and even a Lego Zombie.
The three I was able to snag (thanks to my buddy Chri3) were the Circus Clown, Nurse, and Caveman. All three figs are new in the paint and heads department. The clown comes with a "squeaky" bugle, and a new red 'fro hairpiece. The nurse came with not one, but two syringes, a new hairpiece, and a flat 2x2 tile with a printed clipboard. My fave (I was hoping for) is the Caveman. He's got a new hair/beard combo, and a sweet club that looks like an exact replica, scaled down, of the
Castle Troll's club
. Let me know which ones you get!