Rebel Minis
calls them
the Scourge
,
Terminator-style robots
sent from the future...well, something like that. It's a great look, and they make for great bad guys, but one look at their heads, and I instantly though "aliens"! I painted them up as
Red Skull-type
marauders with exposed armored areas in both the front and in the back.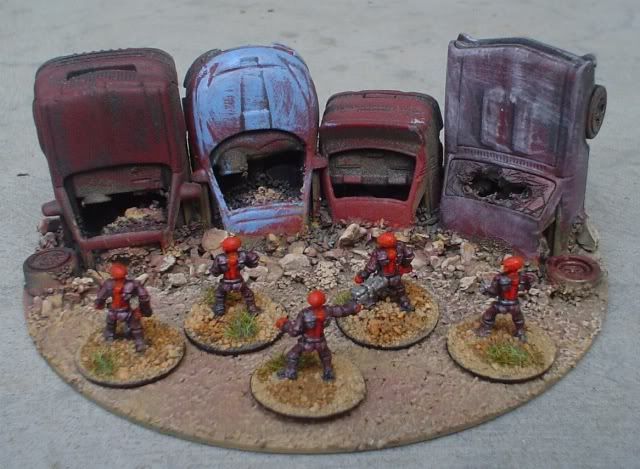 These shots aren't the best, certainly not closeups, but I think for tabletop quality, and being 15mm, extreme closeups aren't gonna do a whole lot of justice anyway. I tried for something "space-like" and different with the armor; lots of steel and colored washes, I think it's somewhere in the middle on the like-o-meter for me. Their guns were done in silver with a basic black wash, and I built the skin tones up from orange to red with a final red wash.
I need to thank
Flounder
once again for these by the way. They came my way in the form of leftover freebies, woohoo, and he shows an
alternate scheme for them here
.