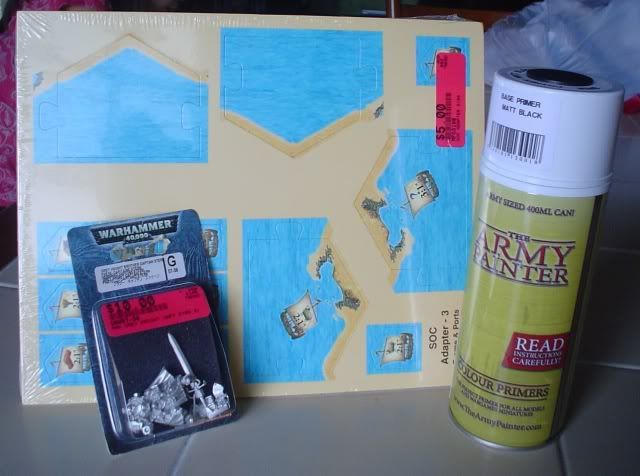 My beautifully maintained "miniatures bought" streak of just ONE came to a crashing halt today. Well, not "crashing" but I did double it in size to a whopping...two! At my FLGS I was trying to find a birthday present for a six year old, to no avail. I did find some great half-price sale items though.
First off was this expansion? for boardgame great
Settlers of Catan
. It's basically just a frame that you put around the tiles of the island once you've put it together. The tiles themselves snap together like puzzle piece, and they have all the usual harbors and what-not on them. It has enough pieces for regular, or the 5-6 player version too. I've never had any problems with the map itself, but it has been jostled around from time to time, this frame should,
ahem
, shore it up nicely. It was just five bucks, and I figure it will help the overall ambiance of SoC if nothing else.
Next up is the fig that killed my lovely low total for so many months.
Brother Captain Stern
is an awesome model, bar none. He's a personality in the Inquisition, decked out in relic terminator armor, has a gauntlet-mounted storm bolter, and one heck of a power sword. This is one cool figure.
Deathwatch is right around the corner
, so what better time for a Grey Knight to make their debut? Ten buck still seems steep, but it
was
half off!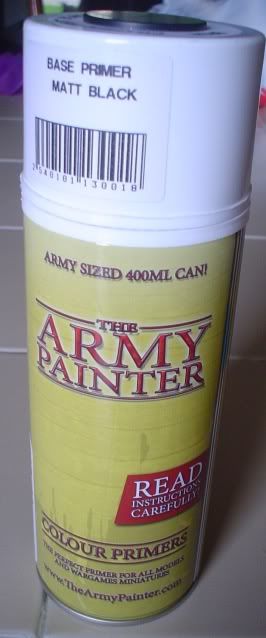 I was pretty surprised to see they had the mythic Army Painter products, even more surprised to see that the black primer was half off! I snatched it up, five bucks is doable in my book, unfortunately they only had one can. The other colors they had were full price except Necrotic Flesh (which was $7 bucks). I thought about picking it up "just because" but held off. Anyway, I've heard so many good things about it I thought I'd take the plunge and see what the fuss was all about.