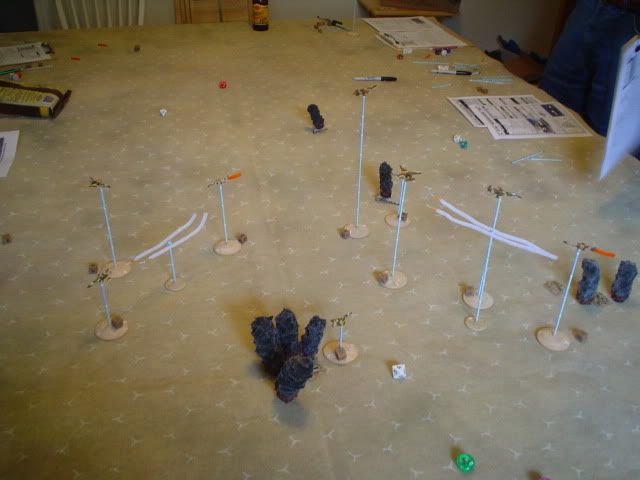 During the
Libyan-Egyptian War
, there were some skirmishes between Libyan and Egyptian fighter jets. In one instnace, two LARAF MiG-23MS engaged two EAF MiG-21MF which had been upgraded to carry Western weaponry. The Libyan pilots made the mistake of trying to manoeuvre with the more nimble Egyptian fighters, and one MiG-23MS was shot down by Maj. Sal Mohammad, while the other used the speed advantage to escape. -
WikiPedia
Andy's "claims" of being divinely protected saved him...even here!
Egyptian MIGs and two ground defense units
A near miss!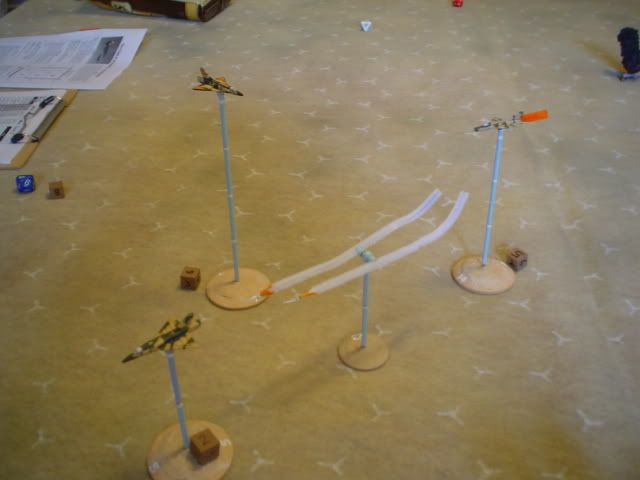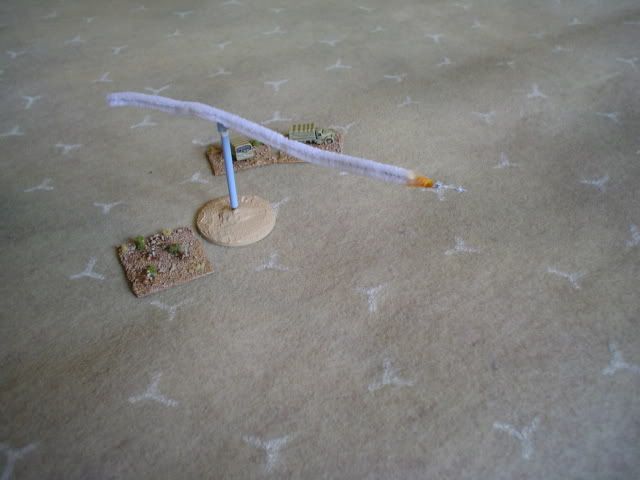 Missile contrails filled the middle-eastern skies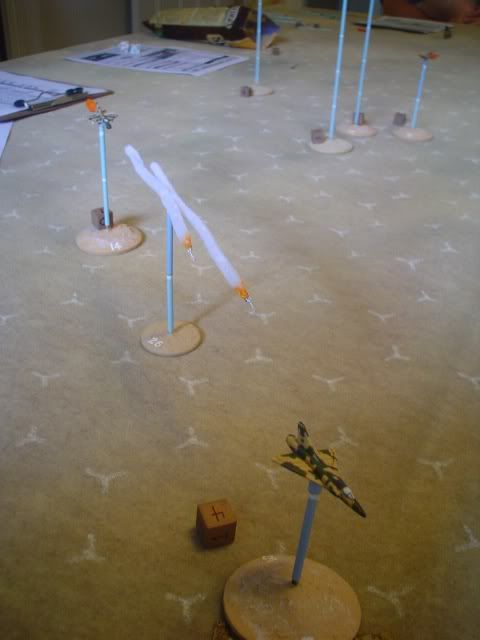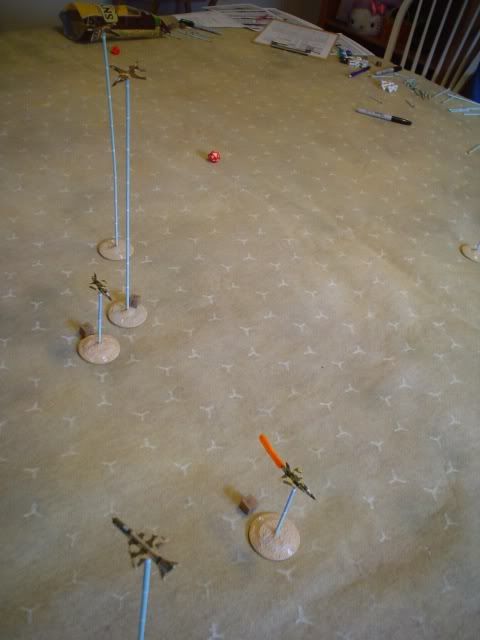 The orange trails denote hitting the afterburners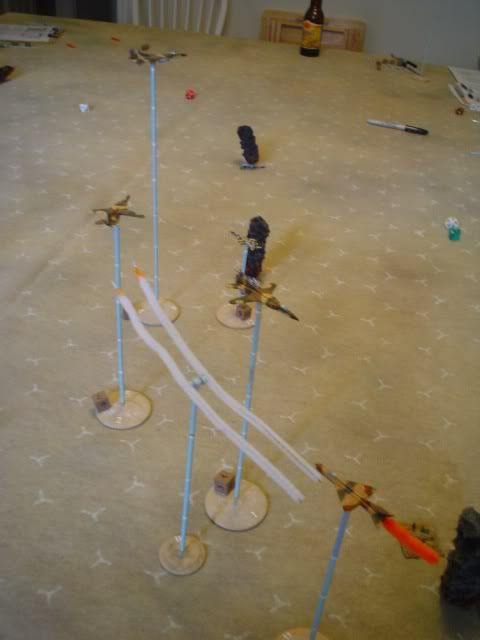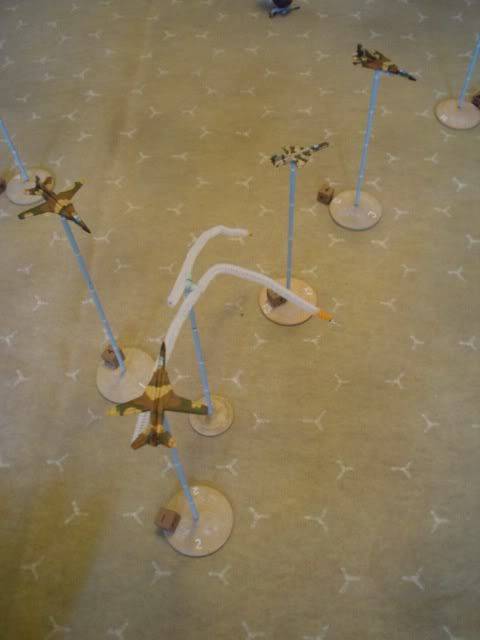 Two missiles fail miserably, missing their mark by a mile
Libyan bombing runs decimated ground units
Check Your 6!
was one of the three "
BrianCon
" games we played, and as always it didn't disappoint. I hadn't had a chance to play with the jet rules yet, and man, they were cool. Speeds were off the charts, we had missiles, attack ranges were vast, and we had afterburners. Mind you, all of these extra mechanics didn't muddle up the rules or make them any harder to play. CY6! is a great game with tight rules that allow even brand new players to jump right into the action and pretty much know what they're doing by the second or third turn. I've played in a handful of games, and every one of them has been enjoyable,
here they are
.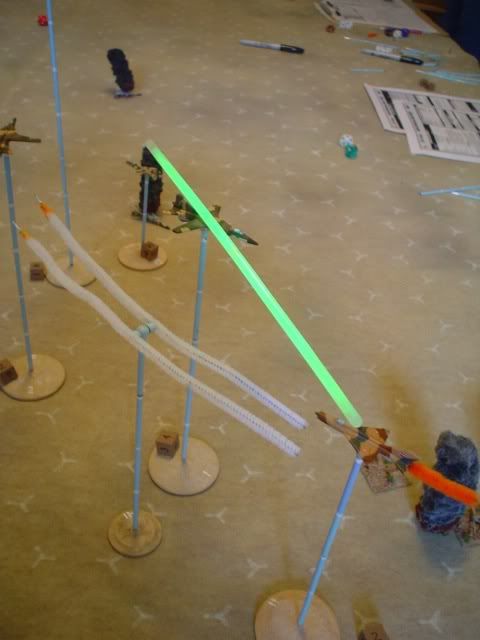 ...and now from the "what if" files, laser guns!