Some more photos from the recent vacation. It's funny posting these because to people living in big cities these pics are no big deal. For me, even though this was my third or fourth time to the area, I'm always impressed by the size and grandeur, yes, grandeur of it all. This is of course coming from a guy whose own town has barely 250,000 people in it.
Back in the "define irony" department; we traveled all the way to New York City to have...southern style bar-b-que? What? Yeah, that's right. Not only that, but it was some of the best
restaurant
bar-b-que I've ever eaten. I didn't see this one coming.
The girls took in a Broadway show of Mary Poppins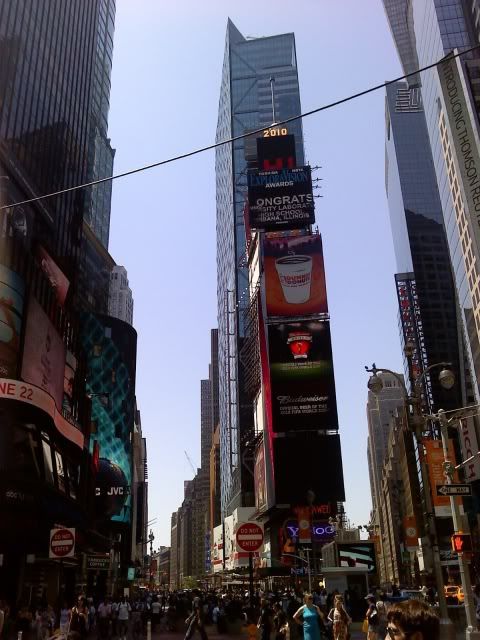 Times Square
More Times Square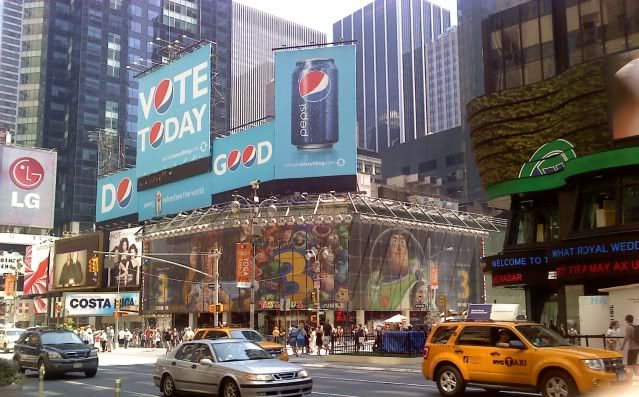 The absolutely MASSIVE Toys R Us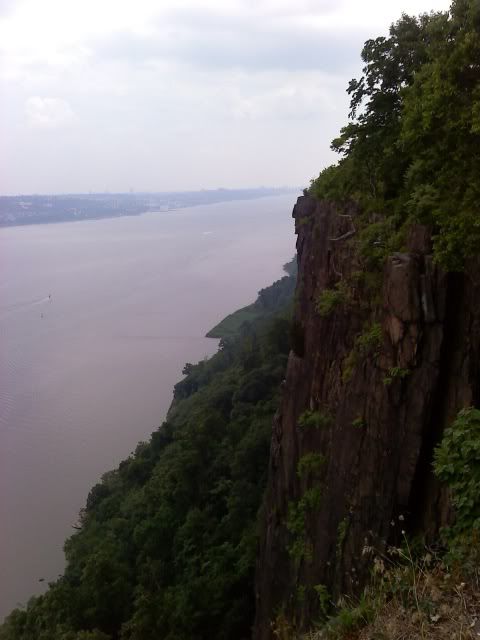 Some amazing cliffs on the Jersey side of the Hudson River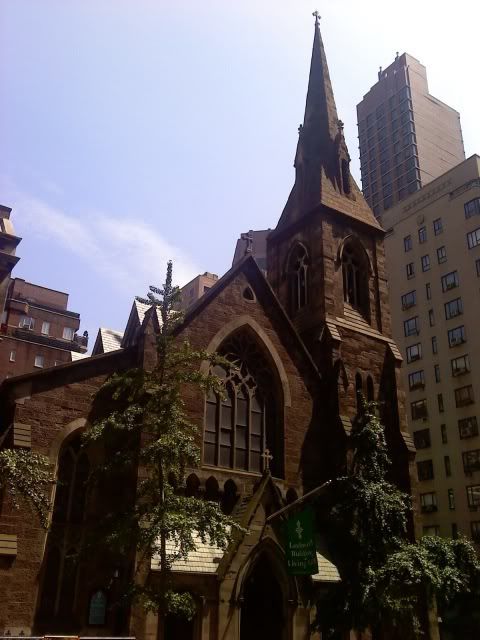 The (incredibly beautiful) church of Saint Something-or-Another
My astrological sign, outside the New York Public Library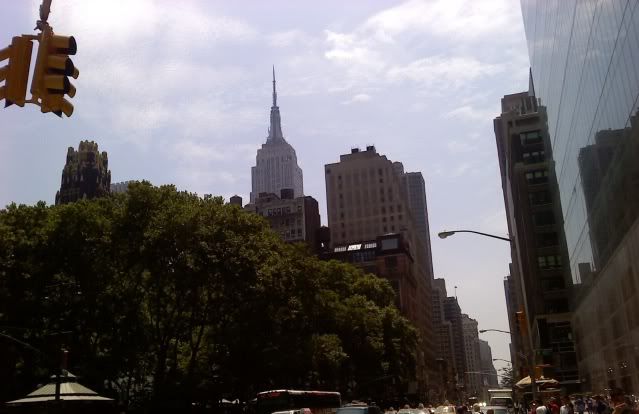 Bryant Park
Casa de Libro de Nuevo Yorko
, loosely translated