Demon dogs! Stuck in a foul wizard's quicksand!
I've been hard at work on my
Sons of Minos
. Almost too hard at work actually. The twenty tactical marines and four character models have so much stuff,
so many accoutrements
, that each footslogger has become a character model in their own right. This means when it comes to actually painting them, it won't be assembly-line style.
The above model (receiving his basing bath) looked
very familiar
to me after he was assembled so I thought I'd share here before I posted the rest of the troops. So keep your eyes peeled, I've got lots of marines en route, packed to the gills, err, multi-lungs.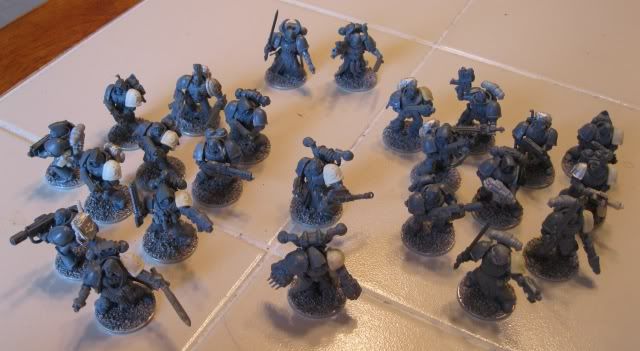 Here's a sneak peak muster shot of all the troops to come...