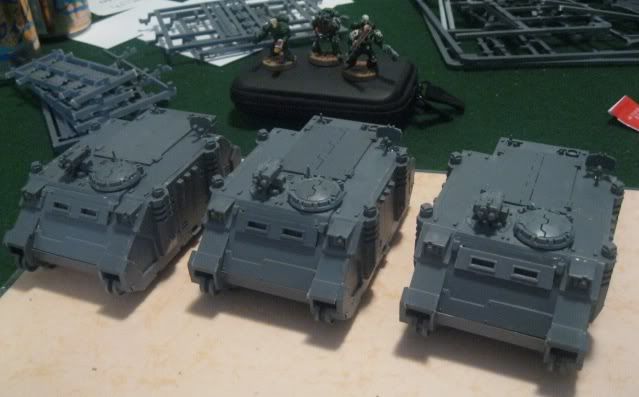 My track record for getting things done in the hobby field has been utterly abysmal this year. I set out
the other day
to rectify this by ambitiously jumping straight into not one, not two, but three Rhino APC's for my
Dark Angels army
.
Regular readers will know even though I
roleplay in the 40k universe
, have multiple armies for 40k, and read
40k books
I don't actually play a whole lot of
the game 40k itself
. I'll play
5150 or something using 40k models
, but the 40k rules and I don't get together too often. So why bother with Rhinos? I still love my Dark Angels, and they deserve some decent transports. Heck, I was even thinking adding another tactical squad while I'm at it!
I lined up the parts and decided to build them assembly line style, and to the chagrin of some of you out there, I decided to do quick builds and have zero opening hatches, zero magnetized doo-dads, and no lowering ramps or what-not. As you can see I did have the respective tactical squad sergeants meet me to go over the construction process.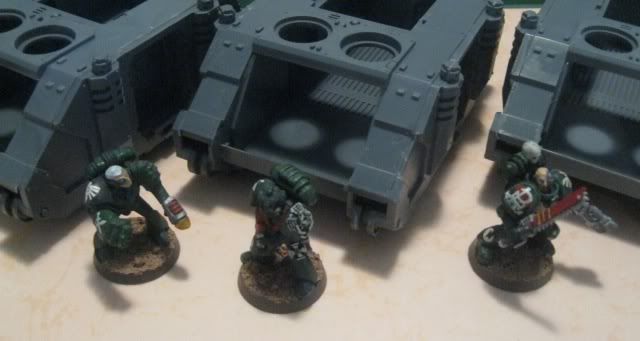 So far they were approving of what I was doing...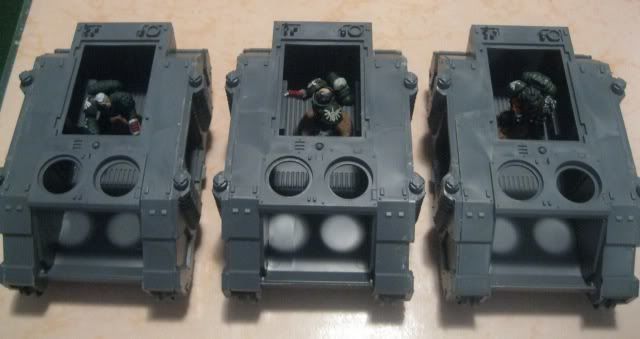 More inspection, this time in the hulls...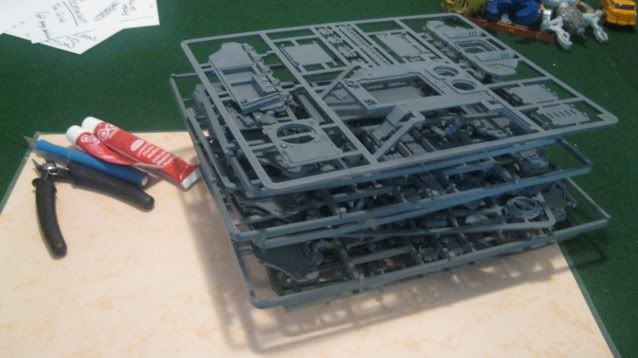 This is what I started with, a big ole pile o' sprues. I didn't have the instructions, I didn't even have the boxes to use as visual reference, and the last time I built a Rhino they came three to a box! Thanks to the STC from the title however I figured and fumbled my way through the process rather quickly though. As we speak all three are outside drying after their first coat of primer. I foresee a lot of dry-brushing in my future!