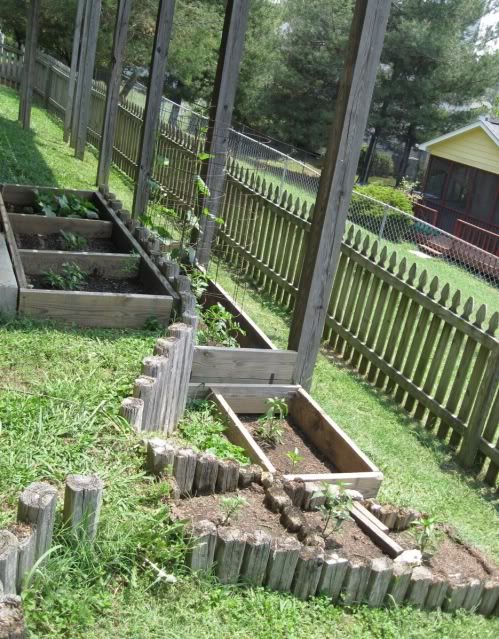 Well it was a sunny day, almost
too
sunny, so I thought I'd take some pics of this year's garden. First off,
remember the hailstorm
? Well this garden was nothing but fledgling little seedlings and they got absolutely pounded. Plus, the two hundred pounds of fresh top soil I put in got washed away as well. Well, I was bit overwhelmed by all the other damage, and bummed my garden got trashed, so I thought I'd let it recover on its own.
For the most part it is bouncing back well, but summer heat here in the south has already kicked in and as I type this it will be our third 90+ degree day in a row. Plants don't like it quite this warm.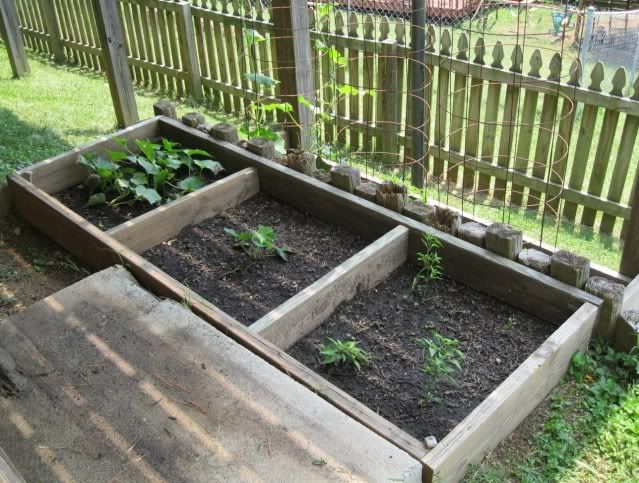 I'm going with many of my standbys and trying some new things this year as well. Overall, here is the overall garden breakdown:
Cayenne Peppers, x3
Jalapeño Peppers, x2
Hot Banana Pepper
Cucumbers, x2
Strawberries
Squash
Better Boy Tomato
Beefsteak Tomato
A couple of tomato plants...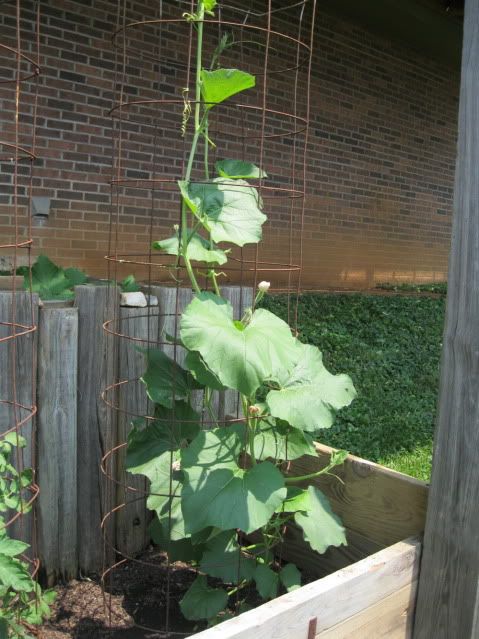 Watching Squash grow is actually really cool...
So there you have it, this year's garden. It's this early stage where it's hard to imagine anything is going to grow, let alone yielding veggies to actually eat, I'm sure I'll be posting "crop pics" before you know it though. Until then, enjoy...