Heya, it's Father's Day as I type this, though it's not going to post 'til about week later. That's the way I roll, I queue up posts and stuff yo. Anyway I was poking around in the garden today, keeping everything in order and had to snap some pics.
The garden's doing great, everything has not only bounced back since the hailstorm in April, but most of it is growing with a vengeance! There are a couple of plants that haven't really taken off, but everyone else is making up for it.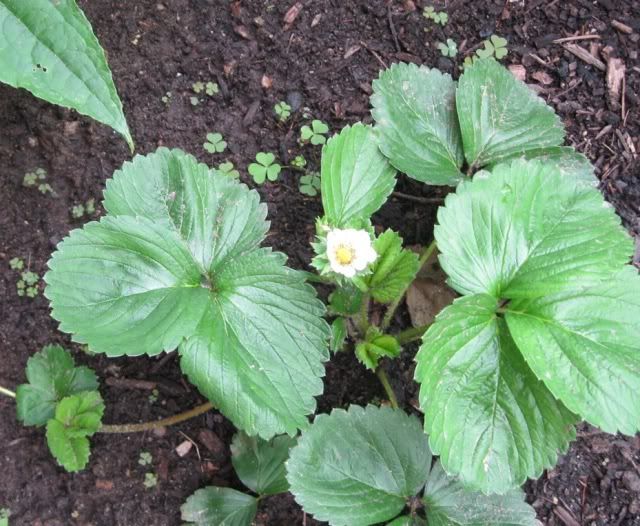 Strawberries are blooming...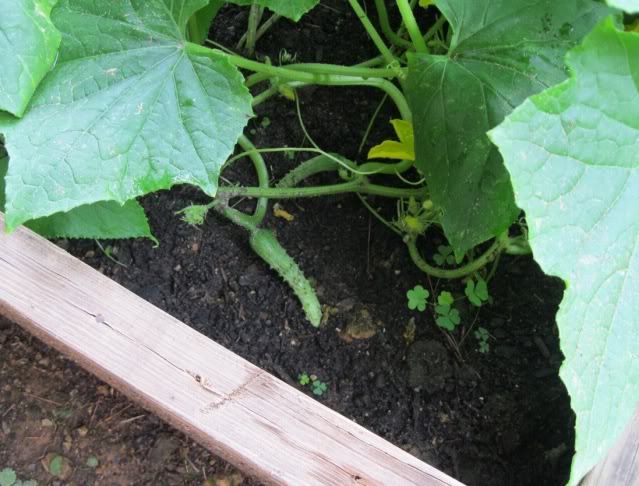 First cucumber sighting...
Cayenne peppers are coming in...
Jalapeños, regular variety...
Jalapeño Gigantes, and they are already living up to their name...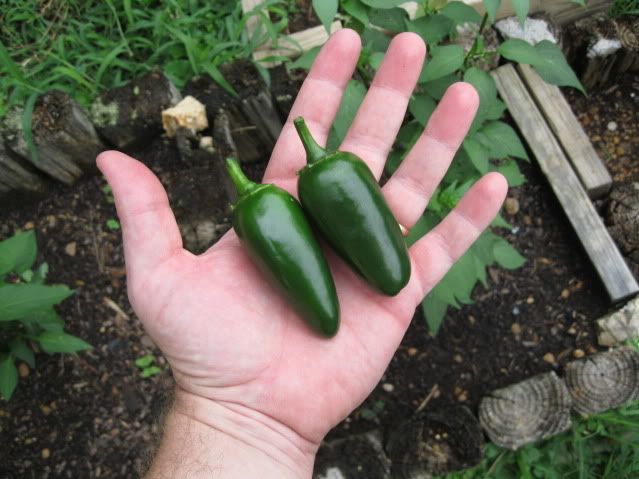 I have good-sized hands, I can palm a regulation basketball (not bad for a short guy) and as you can see here, these are some
seriously
stout jalapeños. These are the gigante variety, and frankly I could've left them on the plant for a bit longer, but we're cooking burgers tonight and it would be nice to slice these up as toppings. First harvest of the season!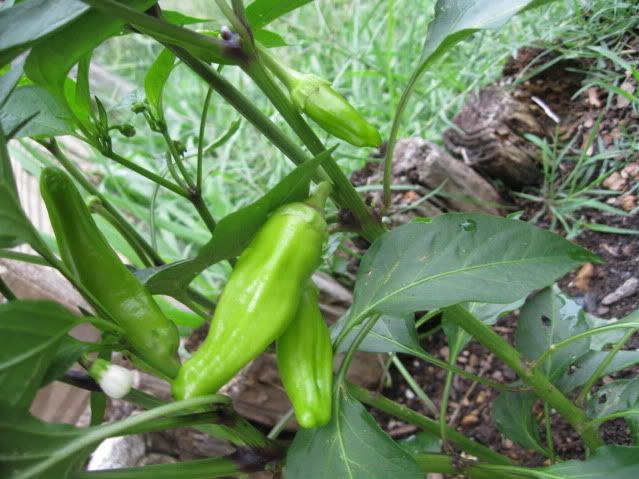 Hot Banana Peppers...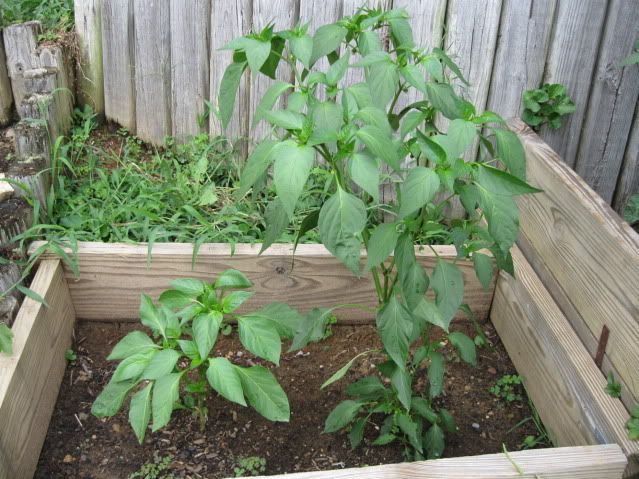 Red Bell Pepper (left) and Pablano Pepper (right)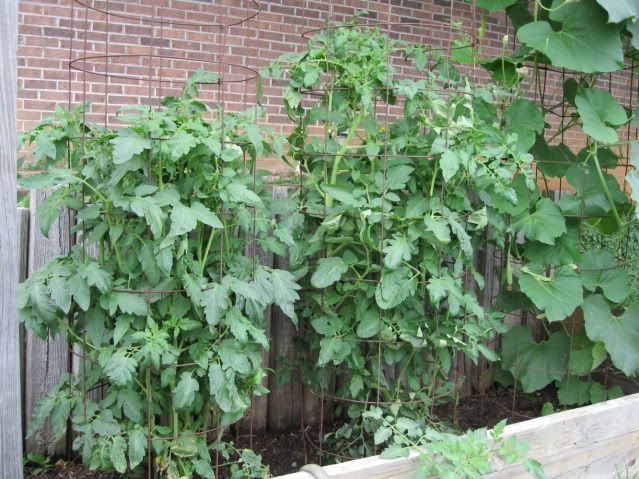 My two tomato plants and squash on the far right...
My squash is freaking out of control! I have a high back deck too...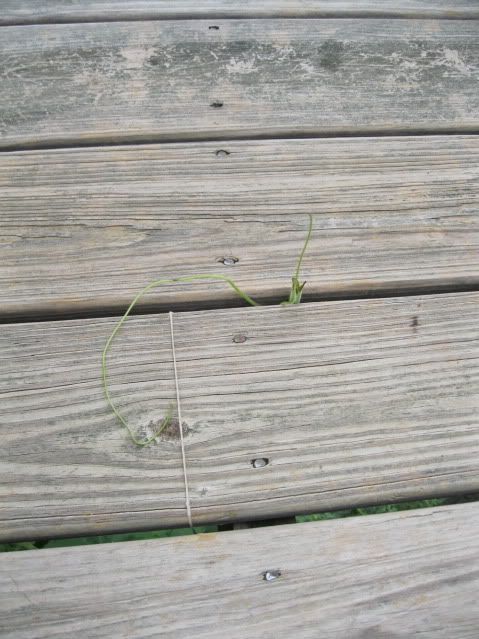 In fact, this is it growing through the underside of the deck!
These are my two "accidental" heirloom tomato plants. Last year I had 'maters growing up until November, most were scrawny by then and I just let them go. They fell to the dirt, rotted, and dried up, but they left their seeds behind and just like in Jurassic Park, life finds a way.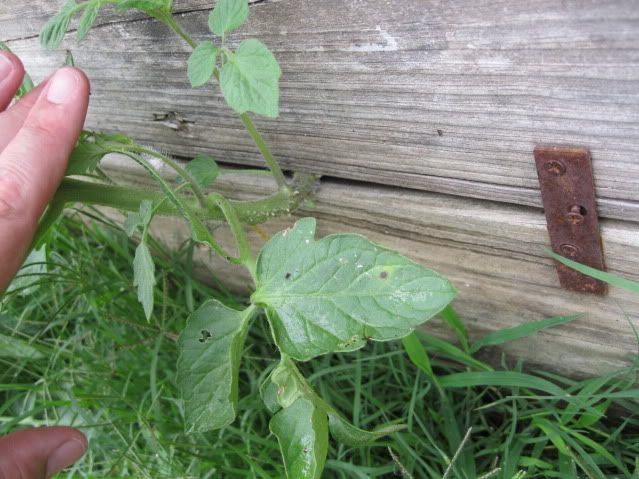 Here you can see last year's 'maters growing through the slats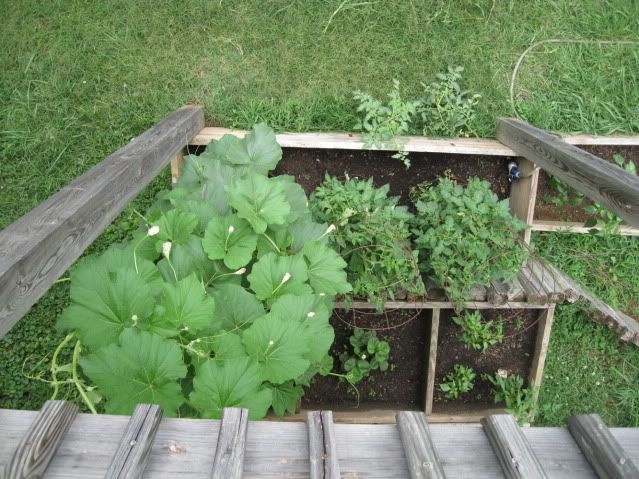 The view of the garden from the top of the deck...