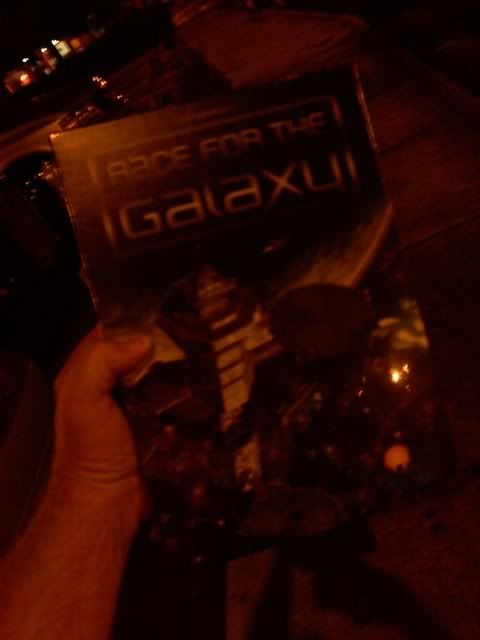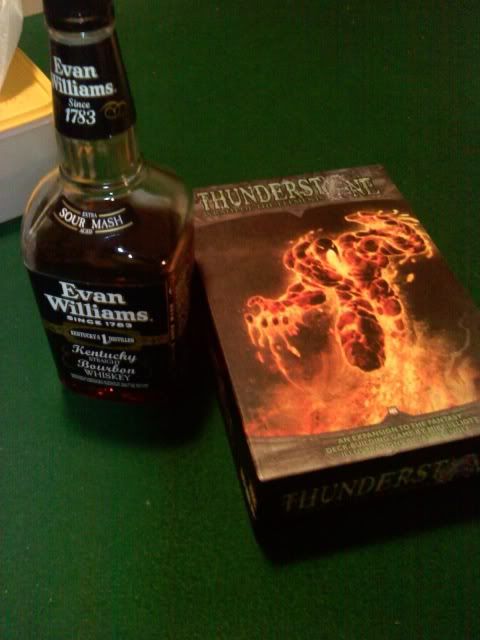 So I've been meaning to post something about
Race for the Galaxy
. I finally got my own copy for Father's Day a while back, but it's still been on the back shelf. It's a great game, it's got tons of depth, plenty of mechanics, a rich theme and atmosphere, and although it seems at first glance crazy complicated, it turns out after a play-through it's a cakewalk.
Thunderstone I've mentioned a time or two before already, but I did get another expansion for my birthday a couple of weeks ago. I ordered
Doomgate Legion
off of Amazon, but oddly enough they sent me
Thornwood Siege
instead, though the receipt clearly said Doomgate. Me being impatient however I just kept it and moved on.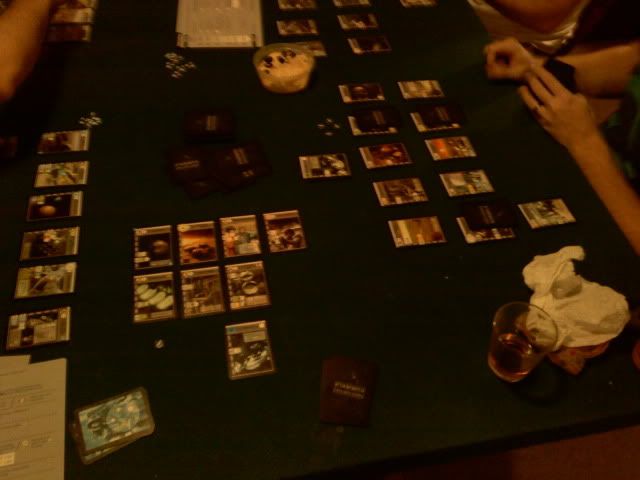 I can personally make any game a 'beer and pretzels' game, but of the two titles here, Thunderstone is far and away the winner in the 'laid back and throw down some cards' with your buddies game. It's accessible across the board, easy to pick, and even non-gamers get it.
Race for the Galaxy on the other hand is a lot more technical, a lot more cerebral, offers lots of options to win but only if you know what you're doing. You can sit back and just throw down cards with your buddies, no problem, but the game won't be all that fun in the long run and all the tactical finesse the game has under the hood will be wasted.
Comparing the two games isn't fair, they're two totally different animals. Given that, they both should have spots on the shelf for many of the reasons they do share. Easy to set up and take down, easy to introduce to new players, fun in their own rights, and two genres are wonderfully covered in both sci-fi and high fantasy.