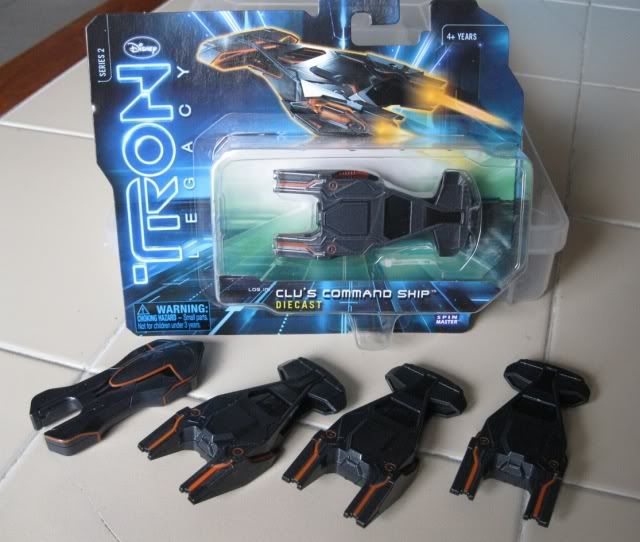 I've been picking these up at the store one or two at a time over the last couple of months. As you can see from the packaging, they're from the new
Tron movie
(which I still haven't seen). It was one of those things where I was standing in the toy aisle and thought to myself, "Self, these would make pretty good 15mm hover tanks."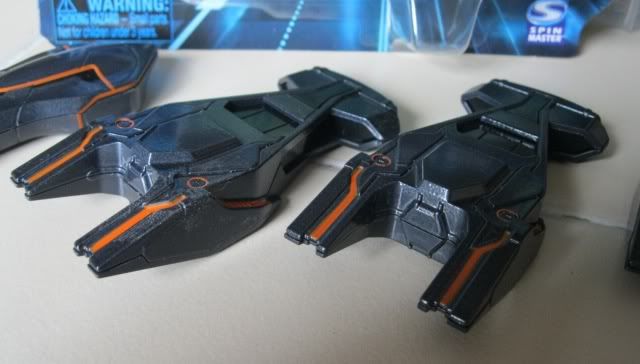 Maybe third party tank turrets on the flat spots up top?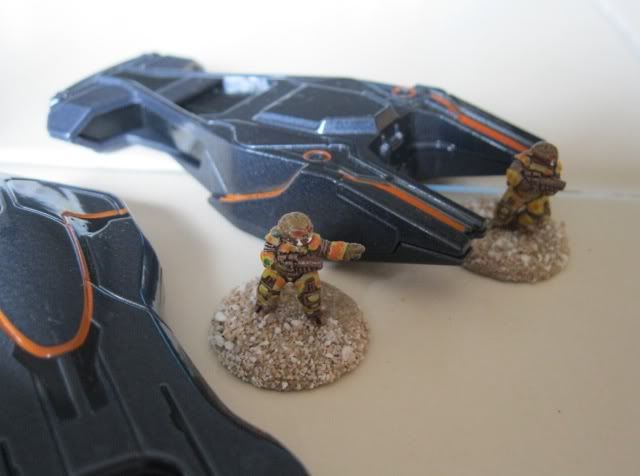 Comparison shots with some GZG Kra'vak (some excellent ones
here
)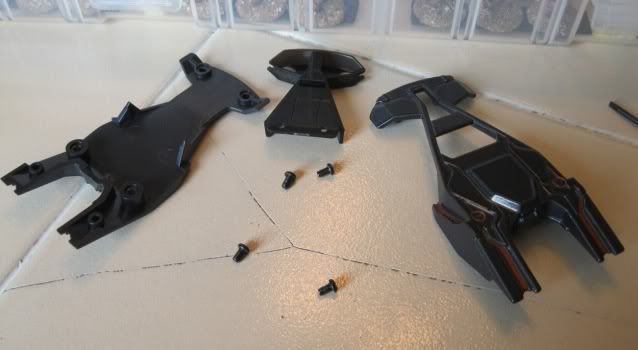 They come apart easily enough as you can see. The bottom part is plastic, so I'll be able to drill a hole and use a clear flying stem. The top part is die-cast, which I'll just prime over the top of. For the 'windows' I may just leave them alone since they're an opaque smoke.
I've got a color scheme in mind, something of a large, blocky woodland camo scheme, but with geometric shapes. Something like
this Lambo
, but in greens. Of course I have a 15mm sci-fi army, and they're not green so this means these will have to belong to another entity altogether. That reminds me, I need to do a muster post of that army.