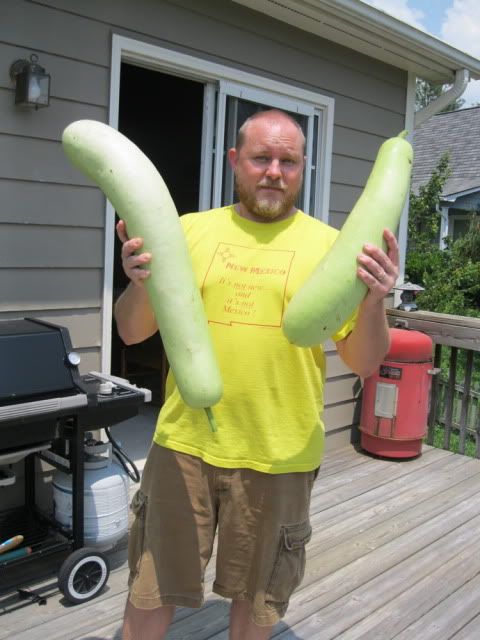 I had no idea what I had when I planted this stuff in the ground. Apparently it wasn't just a squash, but a giant
Indian
variety of squash from the
Kerala region
. This plant is probably not even properly registered with customs. You can't make this stuff up.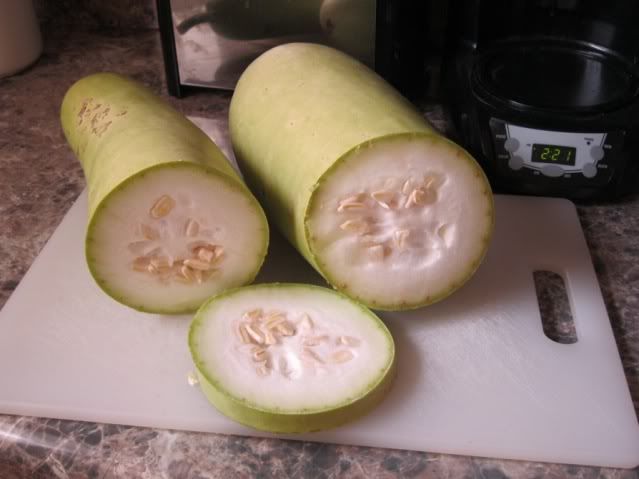 It's no gourd, that's a lot of edible veggies in there. That's my coffee maker in the background, and you can see the diameter of the squash itself is about that of the bottom of a pot of coffee. The largest of the two had to have weighed at least fifteen pounds. Maybe I just solved world hunger.
I cooked it, ate it raw, fried it, and pretty much whatever else you do with squash. It was decently good, I mean it was squash after all, when the last time you were excited about squash? I was happy with the growing process though, this thing really took off from day one. Here firstborn struggles to heft the mighty squash!