I had mentioned building scales earlier, this one I believe falls solidly into the micro-scale category. It's a cruiser, which means it's pretty much the smallest ship in the fleet that is still capable of independent operations. Serving on a class of cruiser such as this is definitely a high-note in any space naval career.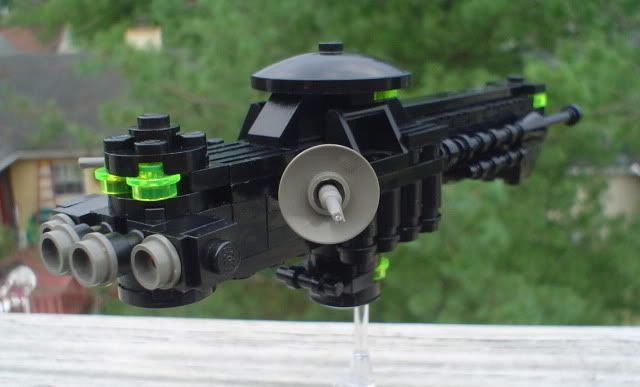 Aft-comm arrays, observation deck, and thrusters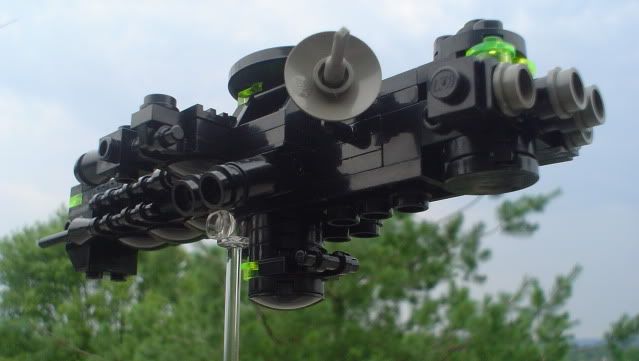 I was shooting for sleek, deadly, and intimidating
Parting shot...