Well the ball is finally rolling on getting the downstairs fixed after storm damage and flooding almost
six months ago
. I am lucky to have all of this square footage to claim for gaming, however its very nature means it often comes very low on the totem pole when it comes to household priorities. Case in point, we've lived in this house for a decade and this room has never had a coat of paint.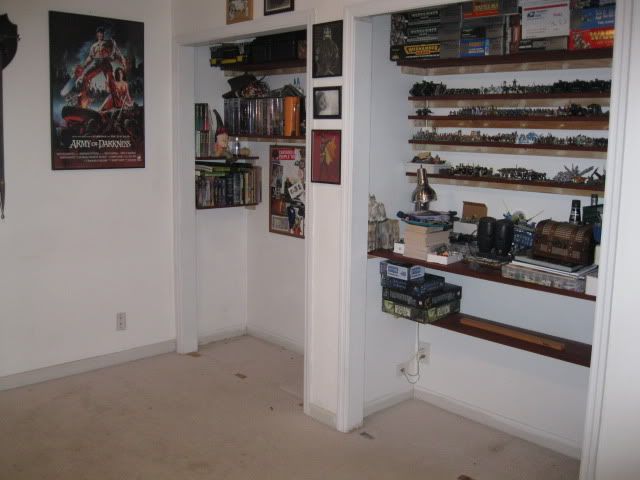 Thanks to
Mother Nature's
wrath however that is going to change. So we opted for a bit of a carpet upgrade, which will cover not just the game room but the rest of the downstairs. We figured while the old carpet was on the way out we might as well paint. No need for groundcloths or worrying about drips.
The shelves above are a bit of a debate however. They're homemade and I don't know if the "homemade" look is going to cut it anymore. Mind you, they serve their purpose, and frankly I don't know what I would use in their place but I'm still exploring options.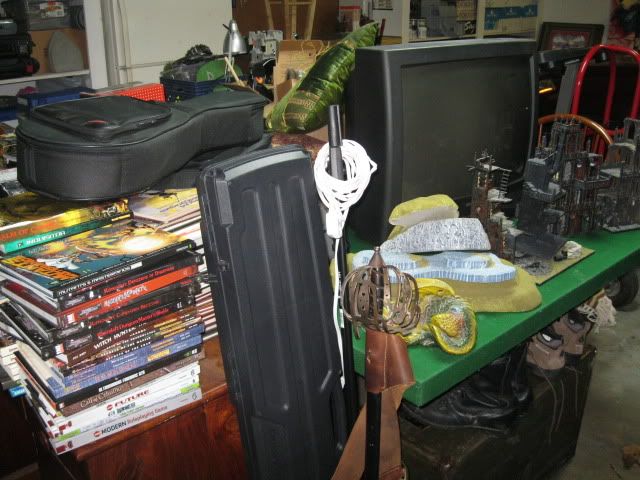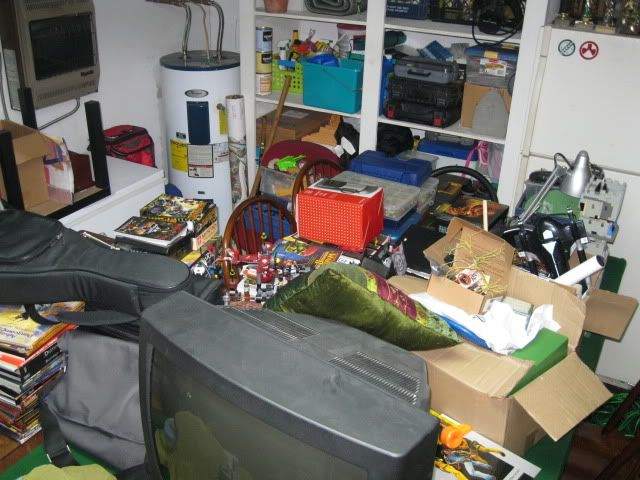 Of course all of that game room inventory (err, junk) has to be kept somewhere else. In this case it's my half of the garage! This will give me a great chance to filter everything before it goes back in however. So I haven't taken stuff off the walls or starting spackling or whatever, but like I said the ball is rolling.