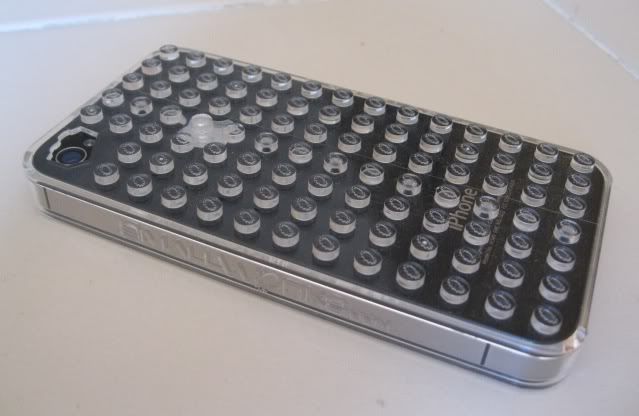 There be studs!
I recently picked up an excellent iPhone case made by
Smallworks
. They have three colors available; white, black, and clear (which is what I got). If you look at iPhone cases and protectors out there you'll find that twenty bucks is not only a good price but comparably cheap! Of course the bottom line for me is that this thing has LEGO-compatible studs.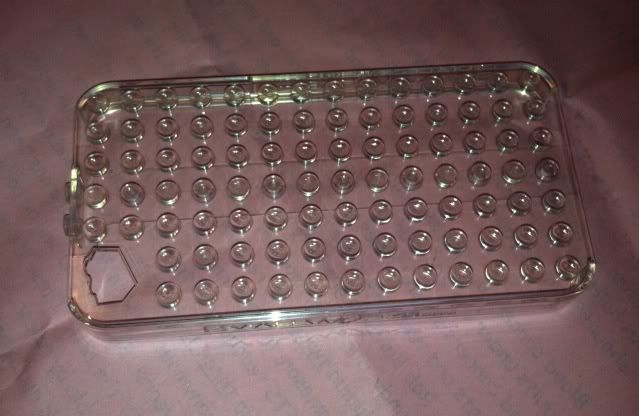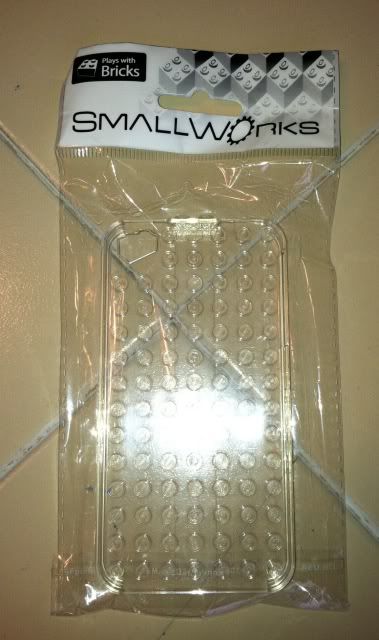 The case itself is a solid, clear plastic. It snaps onto your phone with incredible ease and once it's "clicked" into place, it is not going anywhere. Installation is incredibly simple.
As for the quality of the case as a protection item, it's solidly built and although I haven't dropped my phone, this seems it will save your corners at the very least.
As for looks, LEGO studs aside, it has nice and clean overall lines. The clear is kind of a nice touch too and allows you to see the phone underneath instead of covering it up.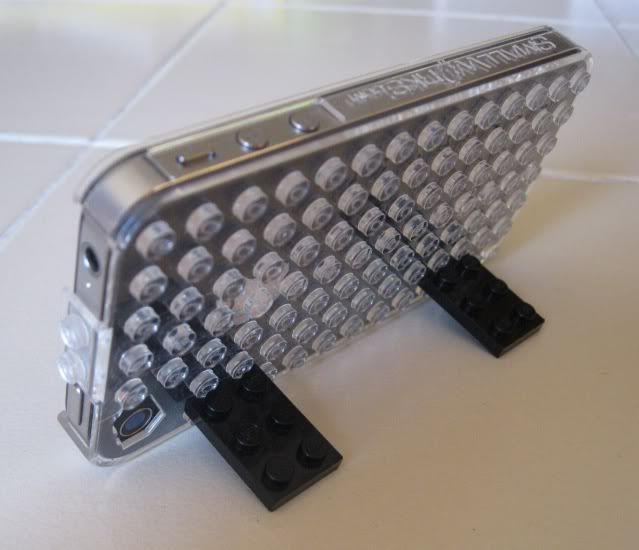 I keep two flat 1x3's on the back of my phone all the time. I could probably take this a step further and use smooth pieces instead. Anyway, they stay on my phone and I don't notice them there, but when I need them I just pop them off and stick them on as shown above. This creates an instant easel on the back of your phone making a handy way to watch your favorite episodes of classic Star Trek, as shown below.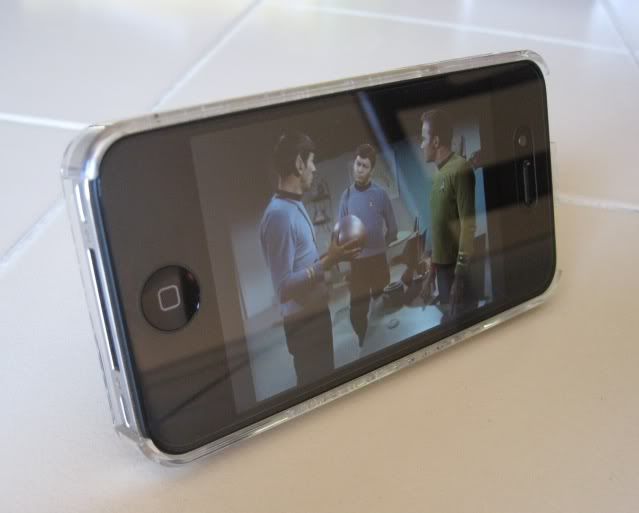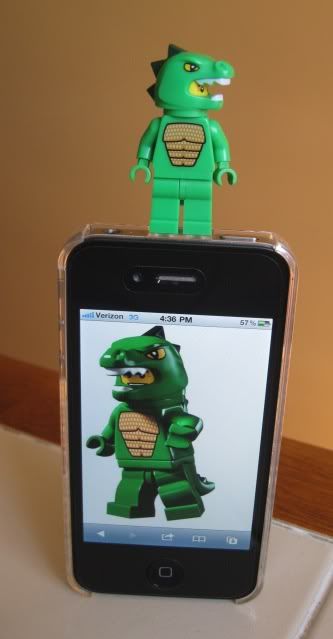 I have a feeling that there may be a good deal of LEGO Thursday posts in the future will involve builds around and on top of my phone. Until then I just whipped these up to give you and idea of some possibilities. Above you've got the "lizard suit" mini-fig, sitting on top of a picture of...himself.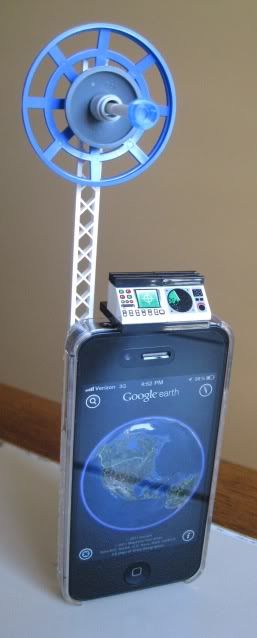 Who needs satellite phones when you can put an actual satellite station
on
your phone! When I've got this antennae affixed I get really amazing range.
So there you have it, the
Smallworks case
is a great buy at twenty bucks simply as an iPhone protector. Throw in the fact that it's compatible with your LEGOs, and you've really got a case that's way too cool to pass up. Wired magazine said it best, "SmallWorks' BrickCase is just like any other iPhone 4 case, except for one thing: the addition of
awesomeness
."