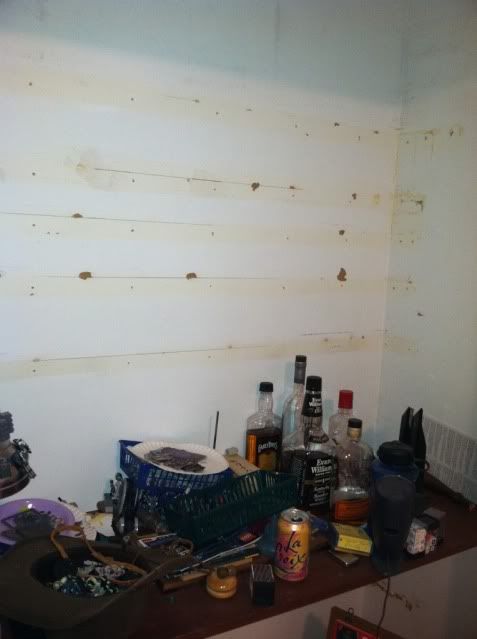 More work continues in the game room. Since it's a 'do it yourself' project, it's kind of slow going. The shelves are gone, they are officially a thing of the past. To be perfectly clear, they came out
way too easily
.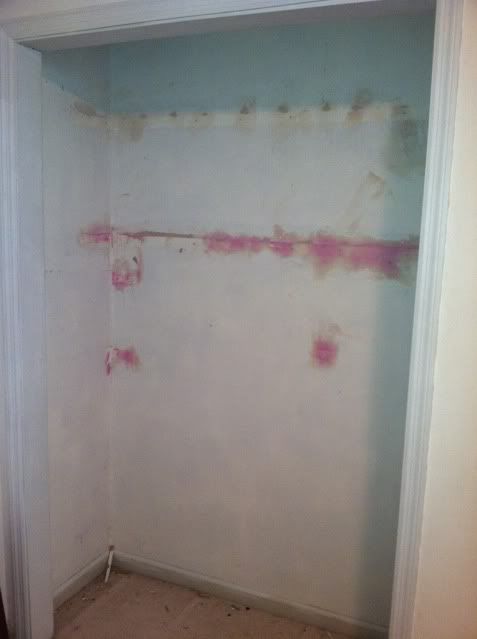 It was very apparent that I had not used long enough dry wall screws to secure them and only the side brackets were holding them in place. Once I popped the shelves up, they literally just slid right out of the wall with little to no resistance. Lesson learned and I thank the Dice Gods immensely for allowing me to escape a catastrophe all these years.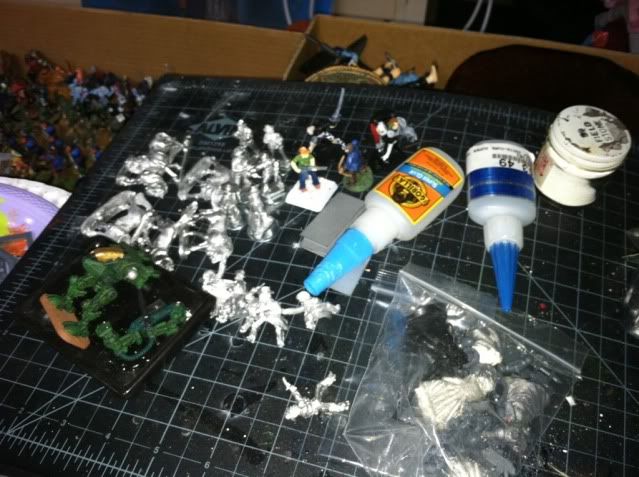 This pile is the last vestige of the work desk, now shunted to a pile in the garage. What do I spy? I spy a zombpocalypse survivor, a Harlequin for
Tristan
, and Deathwatch Librarian sporting both object-source lighting and non-metal metallics among others.
I don't know why I like taking these pictures but I find some sort of morbid fascination in seeing a lifetime of hobby stuff just heaped in piles and piles upon each other where my car should be instead. It's like a "Where's Waldo" of the gaming world.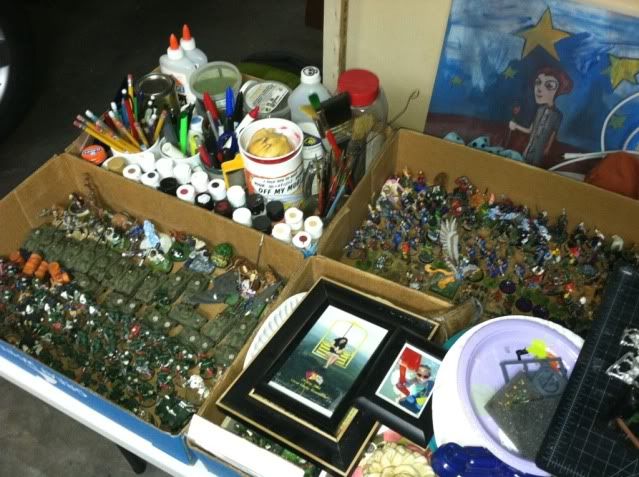 Here's a gaggle of completed and painted figs from those shelves. I have a bunch in foam storage as well. They'll return to their display glory soon enough, until then it's off to the garage with ye!