The doldrums of painting have come to an end here at Mik's Minis. The above trio of figs have suffered and languished in a seeming perpetual state of incompleteness for far too long. With a
new HUD
now active I had to clear off the incomplete stuff.
On the left is a Zombpoc survivor that I first started back in October. He was close to finished, but still needed lots of attention in some key areas. In the middle is a Deathwatch trooper painted as a prize giveaway over at the
Minions podcast
. This one is a good example of a fig lying at the bottom of a bits box with seemingly no future. Finally on the right is a classic Eldar Harlequin that has
finally
been finished for Tristan over at
GW Pertinent
. He's got a neat project creating a
Harlequin-based Spire Brat gang
for Necromunda built entirely of reader-donated models. I went with a darker, Death Jester style that will hopefully contrast nicely with the rest of the gang.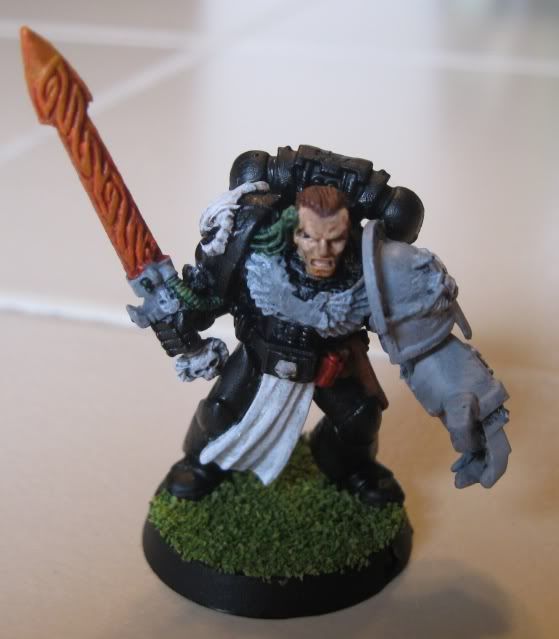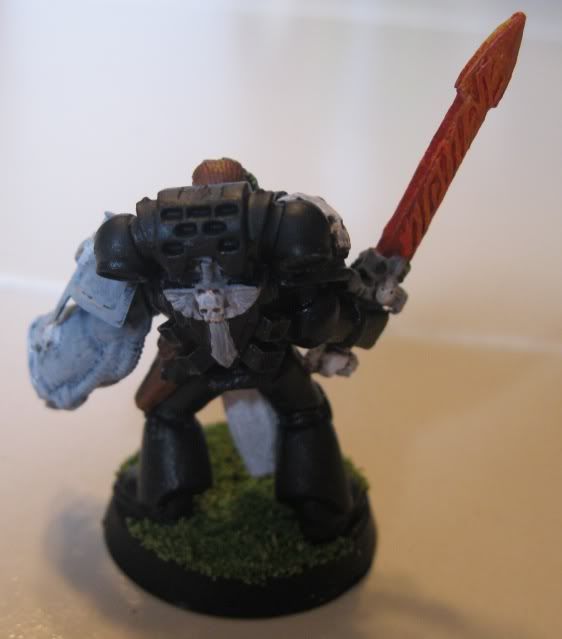 One weakness that cropped up after not painting for so long was crispness and neatness. I went back and tweaked this fig a little more after I took these photos because there was a lot I missed with my first once-over, especially with the backpack. I like this model because he's a Librarian with a large Force Sword and a big, honking Power Fist. Plus, in the world of 40k, characters that don't wear helmets with their power armor amuse me.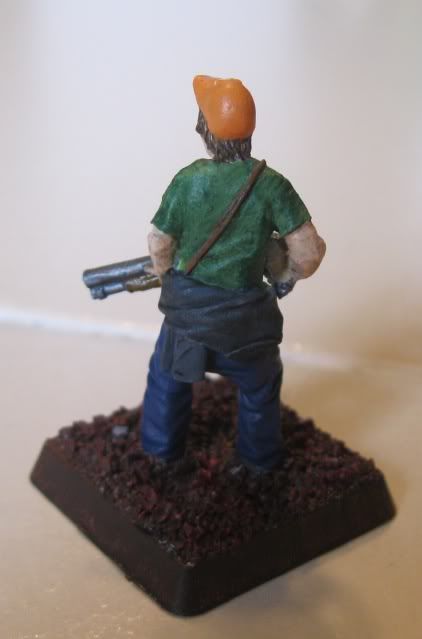 Another weakness were eyes, which were never my strongest anyway. I tried here a couple of times before I just said, "That's good enough." I was hesitant to paint the ejection port on the shotgun, since the sculptor obviously couldn't be bothered with it. Ithaca does make such a
bottom ejecting shotgun
mind you, but it's not the most common so I painted a black rectangle on it after all. I like the way I did his civvies as well.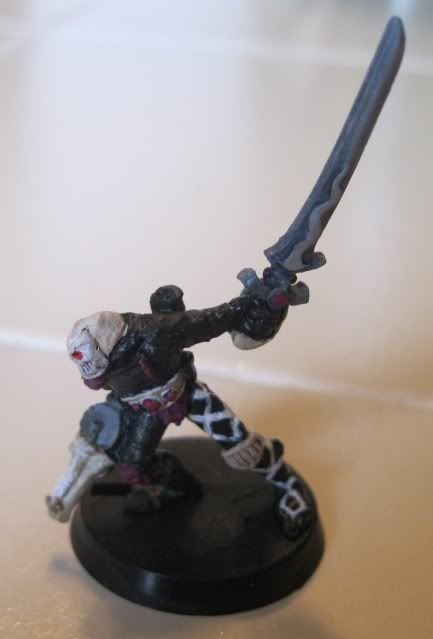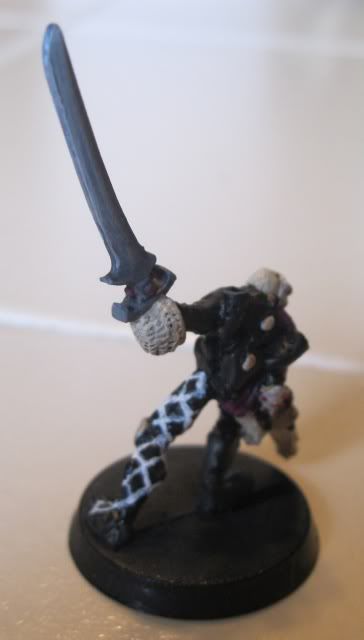 Finally are some close-ups of Tristan's soon-to-be Spire Brat ganger. It's a neat idea for a gang and honestly one I might have to steal if we ever get back into Necromunda. For the record, the white striping on the leg absolutely killed me, haha. Way back when I had duplicates of this model and for some reason I cut the mohawk off of this one to make it more skeletal. I just hope it holds its own among such excellent company.
So there you have it, these three were in various states of completion and I really did need to finish them off before moving on. Mind you, there was a lot of stuff not even started yet, but that just got shelved, boxed, and squirreled away for another (much later) day. I learned my painting skills were rustier than I could've imagined, so it seems some catching up is in order.
Edit: I know, originally queued for this afternoon, I had to bump it up some to accommodate another post elsewhere. Wheels within wheels!