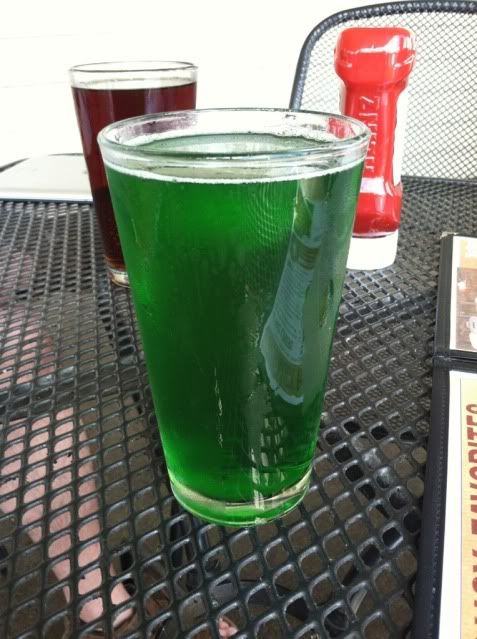 It was the quite the weekend. Pretty much gaming all weekend long with an unhealthy does of beverages, junk food, and yet even more gaming. Lots of exciting stuff to go around but the meat of it was the ten hours or so we spent cranking out a new, soon-to-be-announced project.
When I say "we" I'm talking about the usual suspects; Andy of
Little Lead Heroes
, new artist crashing on the scene Chris "Biscuit" Miller, my buddy Mike the Mystery Meat whom I've been rolling dice with since 1985, and the new author here, Rucht "Pad Prik" Lilavivat. Lots of gaming minds under one roof, four of five being published in one geek fashion or another.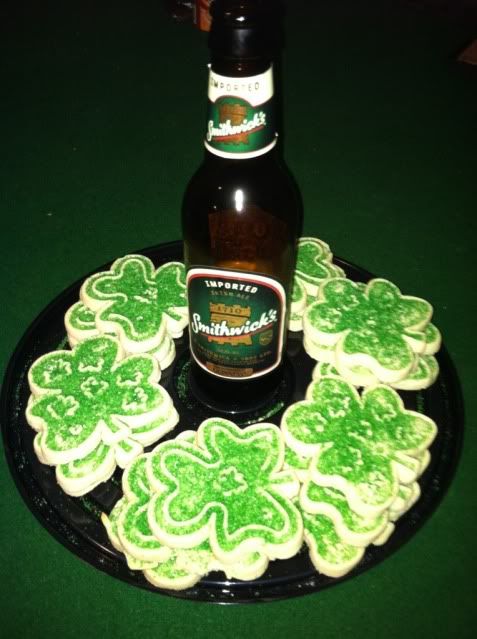 When I say "project" I mean it. Big. Obviously more on this to come, it's not going anywhere, it's here to stay. So here's some items themed for the weekend we all just enjoyed; green beer, clover cookies, a little Smithwick's (don't pronounce the "w"!), and of course some Dropkick Murphys. Stay tuned, until then, enjoy!