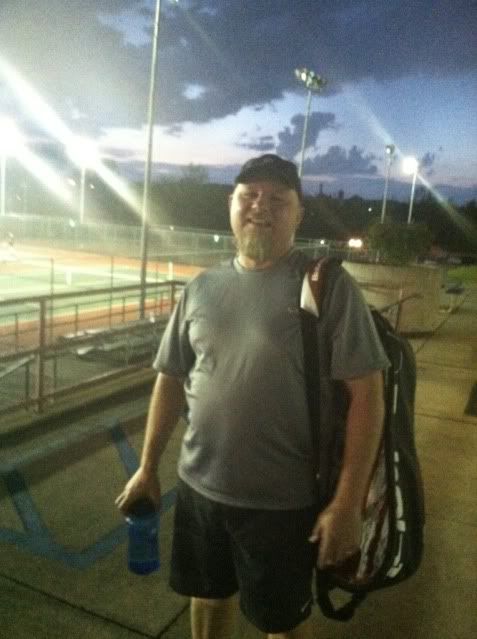 It's been about eight months since I posted on my
emergency room trip
following a tennis injury. Well it was a pretty slothful eight months, some of which were spent on crutches, the rest just general physical malaise.
Well, this past week I got back on the tennis horse, having signed up for a short, six-week league. There's been pretty much zero practice during the downtime too so I went in not expecting much.
I lost. In straight sets. In fact, I never won a game, haha. To be fair there were several games that went back and forth on both sides of deuce, I just couldn't seal the deal. But I accomplished two things. One, I ran my 220 pound arse all over a tennis court for about an hour probably getting more exercise in one evening than I had the last six months combined. Second, I started tennis back up. I may not post on every match like last time, but suffice it to say Wednesday evenings yours truly will be on a court somewhere.
My leg didn't bother me at all, which is something I worried about. I tried to do plenty of stretching beforehand, maybe that helped. My serves were surprisingly consistent too with only one or two double faults the whole match. It turns out in the end, talking with my opponent, that he was a substitute and that my actual opponent who was about my same skill level was sick and this guy was levels above me. I still feel I made him earn his win however and I did have a few good winners throughout, so not a total loss.