These were the tomato beds!
The History Channel had a show,
Life After People
, that I loved. Well I've got my own little microcosm in the backyard, but mine is Garden After People. Twice in one week I reference my
tennis injury
, which happened in late summer.
Well I was crutches for a little while and this monstrous moon-boot after that. Needless to say making treks to the garden after that pretty much stopped and all of that post-growing season maintenance never took place. Hence this wreck.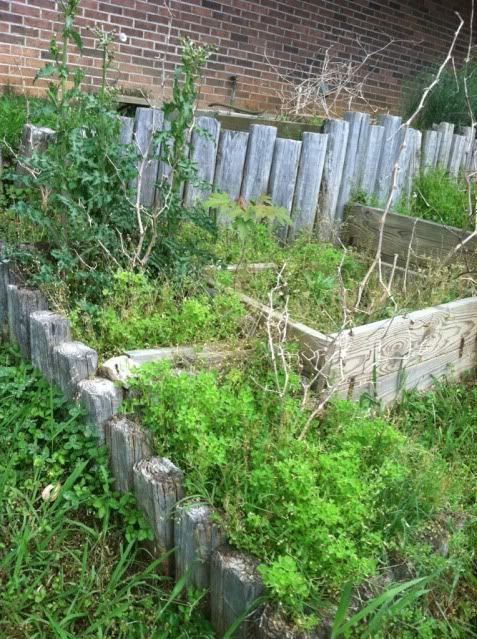 My pepper beds now sport huge weeds and even a maple tree!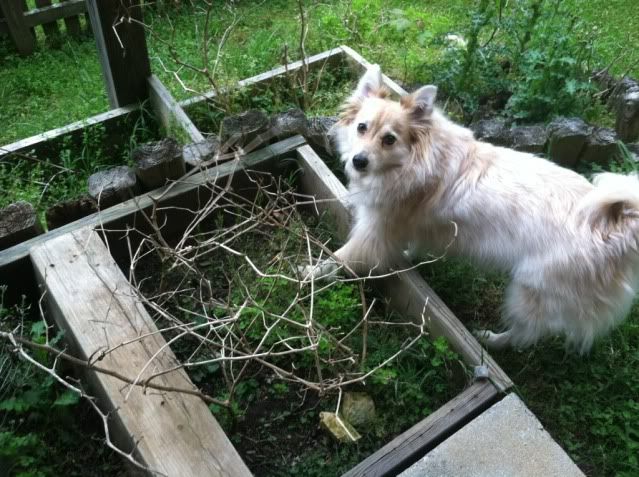 Obligatory dog pic in what were the Habañero plants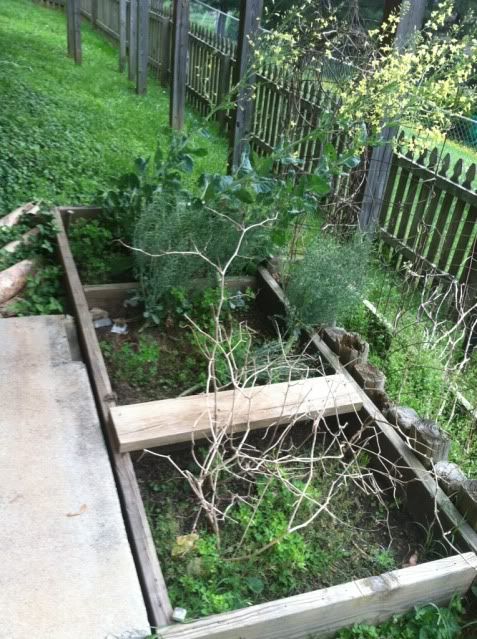 The upper beds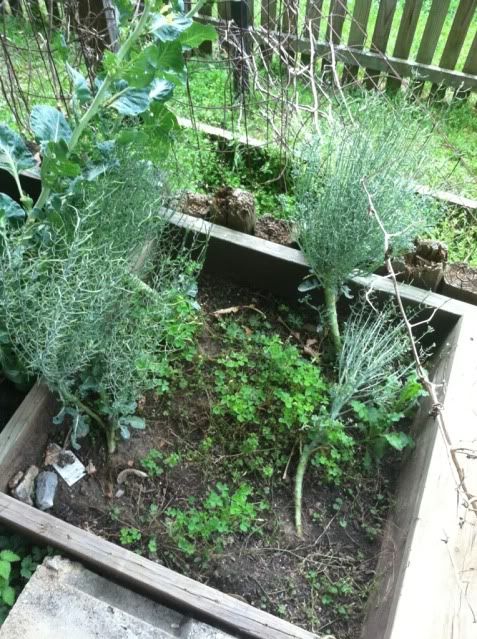 Sprouts gone wild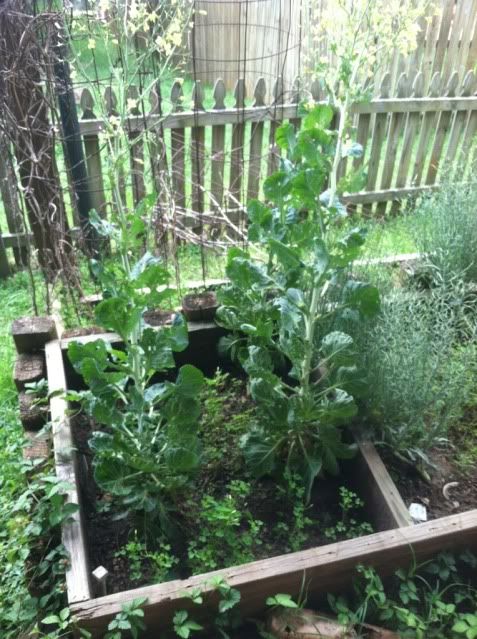 Whoa. Have you ever seen broccoli do this?
So my time very soon will be spent down in garden doing way more prep work than need be. Pulling weeds, turning the dirt, adding new dirt, and I'm thinking of adding a new bed too. I know what I won't be planting, and that's the
mega-mutant squash
! Seriously, that stuff took over and there was no letting up. Maybe that's why it's banned on the import list!