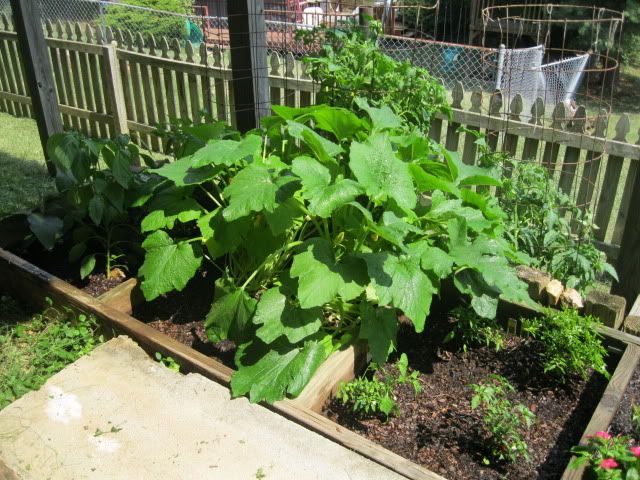 Wow, I hadn't realized
my last garden post
back at the end of April was of cleaned-out and empty beds! Compared to those pics it has come a long way indeed. So without further preamble, here's this year's garden, I know y'all have been on bated breath for this.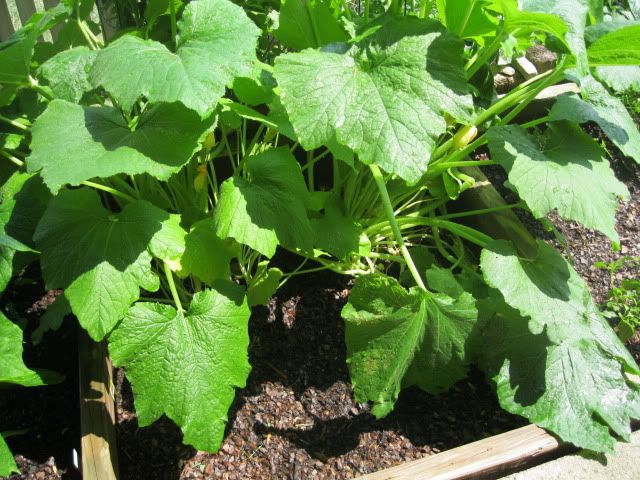 You can tell from the title pic that the center section of the upper bed has been completely dominated by zucchini. I may have erred in putting two plants in as they are threatening to overtake each of their neighboring side beds.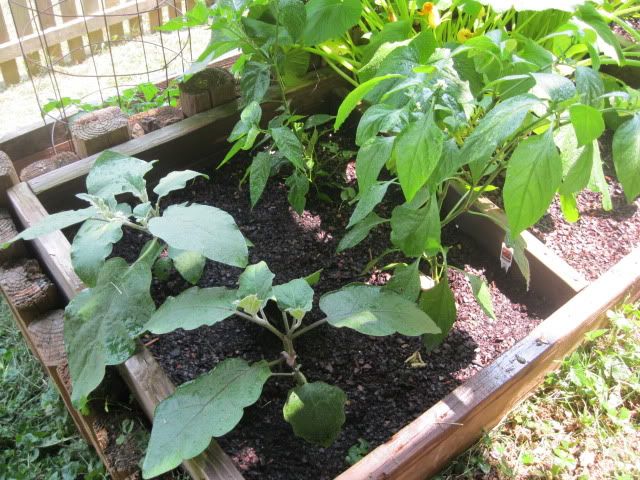 Two eggplant, err, plants are doing okay, but only just. Unfortunately the zuchs have overshadowed the Tabasco pepper and the Park's Orangesicle. I don't know what the latter is but it sounded neat so I thought I'd try it out this year.
Here's some of the pepper plants literally living in the shadow of the zucchini. I've now spelled zucchini three times and still can't get it right! Honestly though, only one of these four plants seems to be doing all that great. These are chili and Thai peppers.
This is one of my favorite sights right now. This Thai chili pepper plant is bursting at the buds with what promises to be a bunch of spicy, tasty pods of deliciousness. My mouth just watered a little bit while thinking of it, but I avoided outright drooling.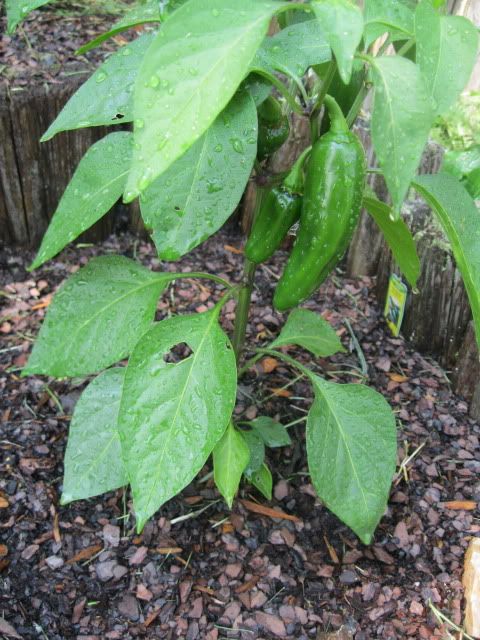 Here are my two jalapeño plants. They look a little scrawny here but I've already 'harvested' about six medium to large sized peppers from the pair. They went into a large batch of chicken and shrimp jumbalaya. So in past years I planted too many of these so the sight of just a mere two is kind of weird, I'm hoping it will pan out in the long run.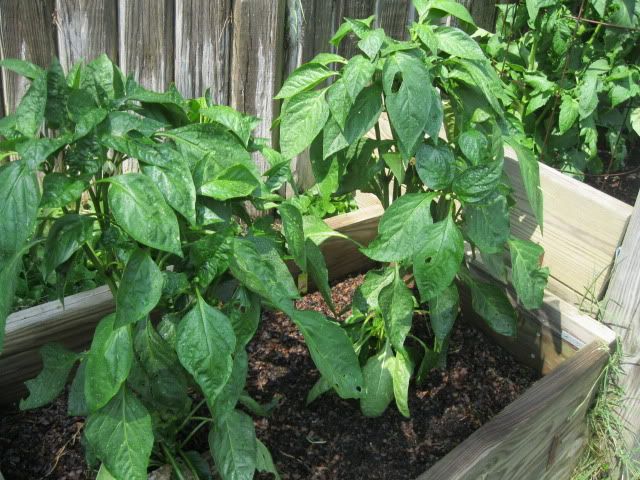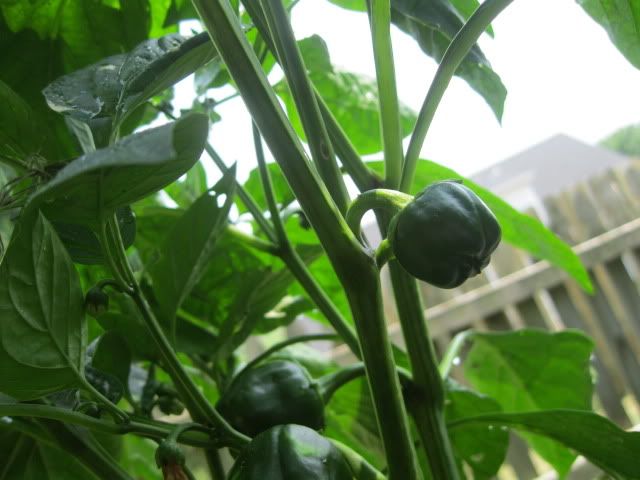 The above two plants are doing great, they're a green and a red bell pepper respectively. Have you priced organic bell peppers lately? They're like a buck a pop! That's not why I'm growing them mind you, we use bell peppers in the kitchen a lot, so they're pretty handy to have around. Not to mention you can eat them like an apple too, which is tasty.
Last we have the tomato plants. They're tall and green with plenty of baby maters on the vine. I thought the one on the far left wasn't going to make it, but it came in well considering. Note I said "left", the tiny one on the right is a different story.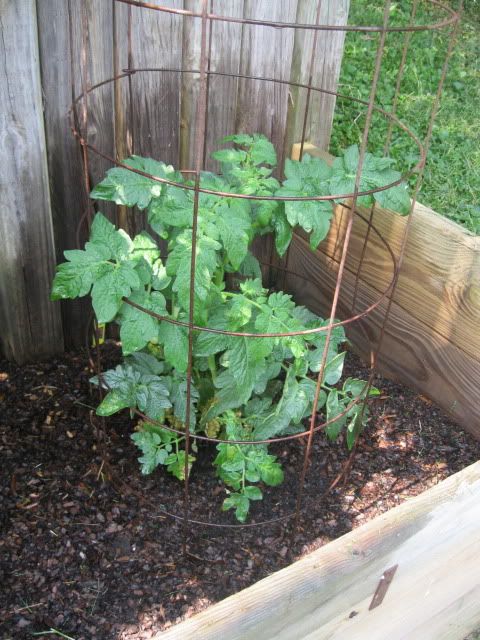 I thought I was getting a Roma plant but this obviously isn't a Roma tomato plant. It's a patio tomato plant, genegineered to be grown easily on an apartment balcony in a flower pot taking up little room. As you can see it looks to yield a lot of maters too, but they're freaking me out how closely they're all bunched together. Time will tell on this one, but I'm already skeptical, I wanted Romas darn it for sauces, salsas, and the like.
This is a good to close on, nice, normal tomatoes growing on the vine. I know the garden hasn't been featured as much this summer as summers past, so hopefully this pic heavy post will make up for that. More to come for sure, until then enjoy!