A few hours ago I joined the other 14,000+ people and bought into
Reaper's Bones Kickstarter
at the "Vampire" level. Last count, not that I've bothered, was around 225 figs. From dungeon crawling spider to halfling, storm giant to griffon, and everything in between.
Since
my last post
they have added everything you see here in this post, no small haul whatsoever, and I have a hunch that maybe some more figs will make the final curtain call. Which is in seven hours mind you (10:30 am EST as I type).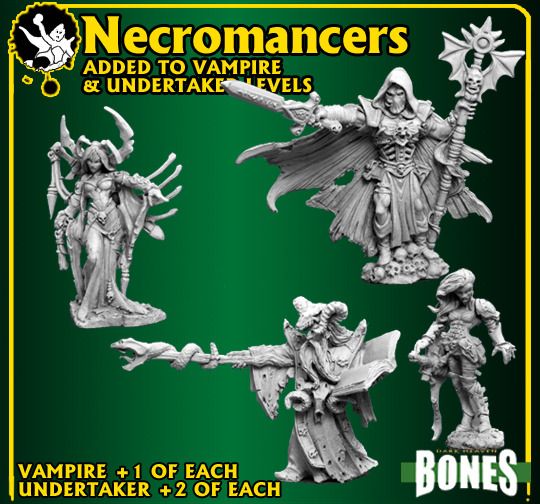 The overwhelming responses to that post were nothing short of awesome, and I based a large part of my decision in the discussions therein. My wife also had a great point; all that other stuff I want (Eclipse, Super Dungeon Explore, etc.) aren't going anywhere, I can basically buy them anytime. This Reaper ship on the other hand is pulling anchor.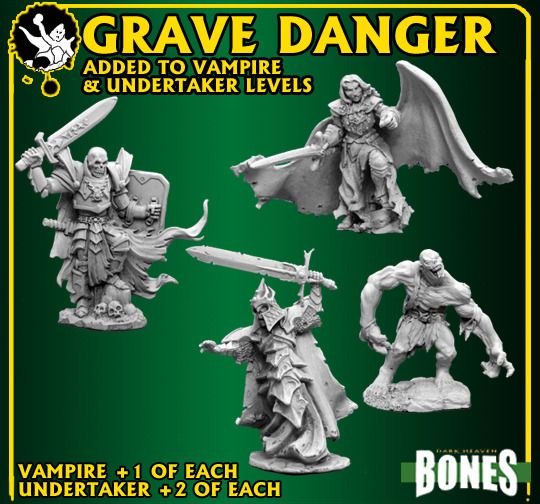 So a big thanks to everyone who answered the "what do y'all think?" call the other day. As I like to drone on and on about, it's this overall global gaming community that keeps the fires lit in the boiler room that is Mik's Minis!
All right, you've got seven hours to get in on
this Moby Dickulous deal
if you're so inclined. As it turns out, it really
was
too good to pass up on in my case. Until then, as always, enjoy!