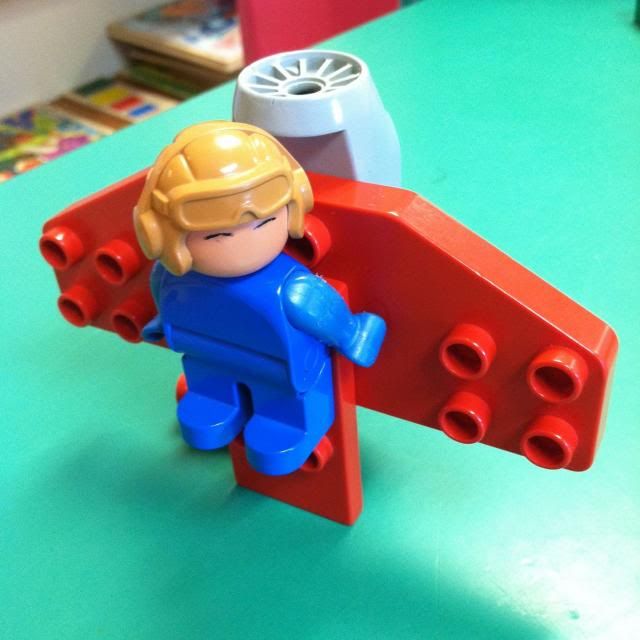 Remember back in the day, you know,
Lego Thursdays
?!? Well as the wheels of blogging fate would have it, here's a completely random Lego, err, Duplo build I did in the classroom some time back and now I'm posting it...on a Thursday.
Sometimes the stars simply align, you just can't make this stuff up. It's a three piece, minimalist build in the East/West studs orientation style. Well, four pieces if you count the pilot. Well, five pieces if you count the piece I had to tack on just to get the whole thing to balance upright.
Yeah, that's about it for this one, until next time, enjoy!