The one that didn't make it...
The last of my
H.E.A.P.'s
are all finished up. Original this were going to be objective markers, but they're way too big, so they are now small terrain pieces, or "flavor text" as I like to call them. Obviously this is one pod that had a rough landing.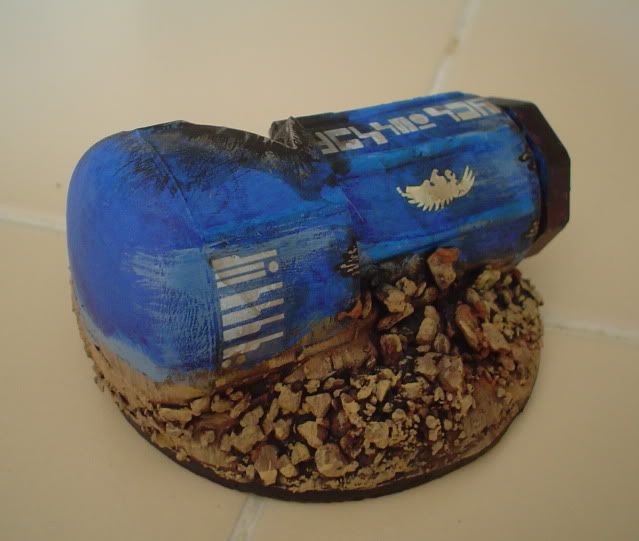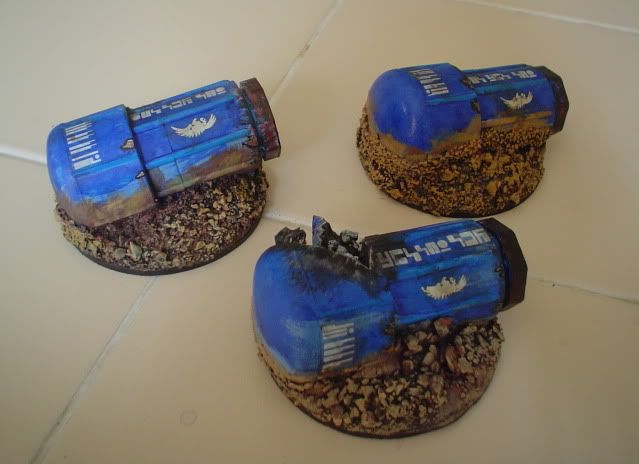 Collect all three!
I took notes when I painted
the first one
, which I recommend to anyone out there. Although about ten months have passed from painting one to another, thanks to my notes, I had the exact colors and steps written down, so they end up looking like they were painted during the same afternoon. This current one I imagine was once on fire, so it is a lot dirtier (sootier) than the first two, and obviously the cracked shell and skeletons are a new addition. I painted it up to look like it's been crashed for a while, but a plume of cotton smoke coming out of the breach in-game might give it a pretty nifty little smoke effect.